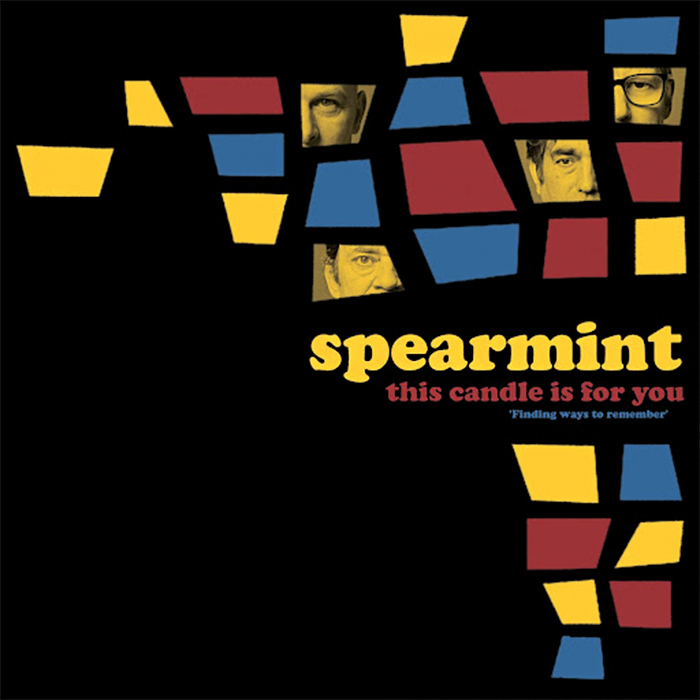 ALBUM OUT NOW, VIA WIAIWYA RECORDS; STREAM ON ALL SERVICES HERE
PLUS, ONE-OFF LONDON LIVE DATE IN DECEMBER; REMAINING TICKETS ON SALE HERE
Arriving as their 10th official studio album, and 60th release on their own hitBACK label, the London independent mainstays return with 12 new songs destined to have you falling in love with them all over again. And amongst its trove of artful, British pop vignettes, listeners will find the 007-inspired "The Most Secret Agent In The World" – a track also available to hear today.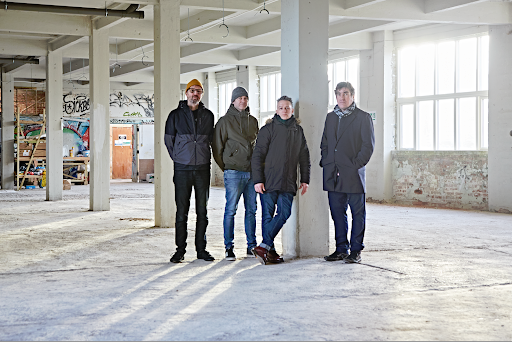 STREAM 'THIS CANDLE IS FOR YOU' IN-FULL HERE
AND "THE MOST SECRET AGENT IN THE WORLD" HERE
A firm favourite of the band, "The Most Secret Agent In The World" tells the little known story of the James Bond hopeful, who never was. Spun with suitably cinematic arrangements and dashed with a Spearmint hint of melancholy, singer Shirley explains of the track:

"One of our favourite tracks is 'The Most Famous Secret Agent In The World', inspired by John Gavin, who was signed to become the new James Bond in the 70s, but ended up as an understudy, never getting to play the role on screen. Of course, we embellish, or mess around with, the story in the song."

A magnificent act of indie-pop espionage, "The Most Secret Agent In The World" slots seamlessly amongst previous singles "Prince & Joni", "Three More Songs On The Jukebox", "Older Cats 2", and "Melody's Mother's Jam" on Spearmint's new album: 'This Candle Is For You'.
Produced by Scritti Politti's Rhodri Marsden (who also produced 2021's acclaimed 'Holland Park'), their new album opens a dizzying multiverse of vintage indie-pop sounds and thoughtful vignettes. An record where Prince and Joni Mitchell rub shoulders with James Bond; where searches for missing sisters are followed by reflections of lost loved ones; of late-night drinking sessions out in Soho and getting square eyes watching B-movies; of keeping older cats and the colourful characters in life; 'This Candle Is For You' is an incandescent return from one of London's best kept secrets.

Receiving early praise from MOJO who reassured readers that "Seasoned 'Mint listeners will be delighted to know that standards are firmly in place… a delight" (4*), Silent Radio echoed their praise hailing the record as "an album that blends excellent short story telling with accessible pop tunes. Their tenth album shows Spearmint still at the peak of their powers".

Expressing their delight at releasing the album today, Spearmint add:
"We're really excited that the new album is out – we love it and we can't wait to play in London in December!"
Spearmint will premiere 'This Candle Is For You' live and in-full, alongside older classics at London's Hoxton Colours venue on 5 December. The one-off live show will also see the band play songs from their acclaimed 2021 album 'Holland Park' live for the first time. Spearmint will be joined on stage for the first time by long-term collaborator Rhodri Marsden, who has produced the band's recent albums. The evening will also be opened by Matt Cooper. Tickets are on sale now here.
SPEARMINT – LIVE DATES
5 Dec – LONDON, Hoxton Colours – TICKETS

SPEARMINT – 'THIS CANDLE IS FOR YOU' – OUT NOW, DIGITALLY, ON CD (ORDER HERE) AND ON LIMITED VINYL WITH A 32-PAGE LYRIC BOOK (ORDER HERE) VIA WIAIWYA RECORDS
LISTEN TO "THE MOST SECRET AGENT IN THE WORLD" HERE
FOR MORE INFORMATION: https://www.spearmint.net/