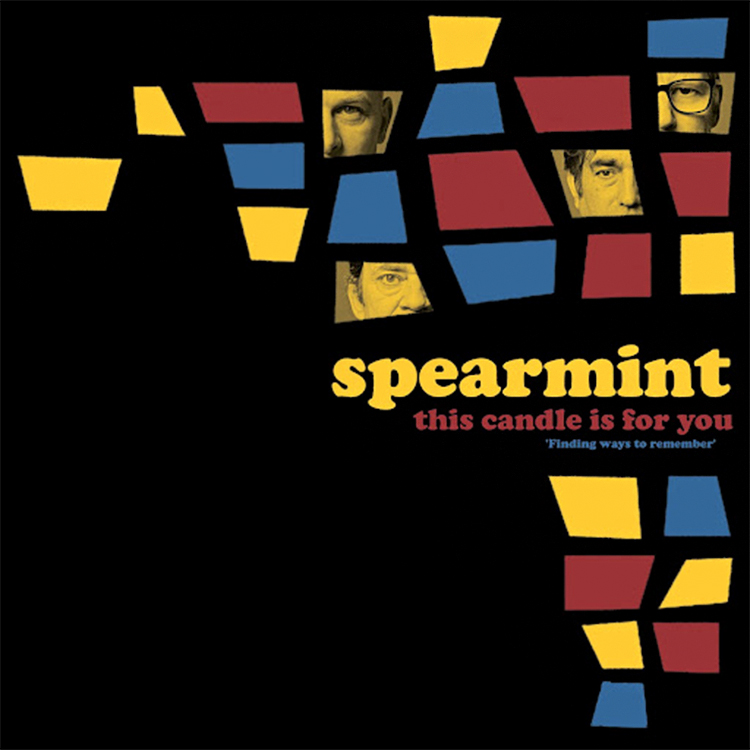 LISTEN TO LEAD SINGLE: "MELODY'S MOTHER'S JAM" & WATCH VIDEO HERE 
Spearmint will return in 2023 with the brand new album 'This Candle Is For You'. Arriving in tandem with the announcement today, the London band are pleased to share its lead single "Melody's Mother's Jam", released digitally and as a limited-edition 7-inch single (order here).
Bringing to mind The Kinks, Aztec Camera, The Faces, and The Smiths, "Melody's Mother's Jam", is a timeless ear-worm of classic songwriting craft.
A bittersweet ballad that finds Spearmint reflecting on the nuanced ways in which we preserve the memories of our loved ones, songwriter Shirley Lee explains:
"Several years ago, Jim and I stayed over with a very nice couple in their flat while we were on tour – we were really grateful for their hospitality (thank-you!). In the morning, they treated us to breakfast which included some particularly delicious jam to go with the toast. We pointed out how nice the jam was and asked where we could get it. They replied, "There's no more Melanie's mother's jam… because there's no more Melanie's mother."  We didn't really know what to say at the time, but it very much stuck in our minds. We tried to write a song about it quite soon after that, but it failed.
Then a few months ago, I was deep in the process of writing this album and thinking of my own sister Melody and how memories of her could be preserved, but also inevitably gradually run out. Strangely, that day Jim texted me "There's no more Melanie's mother's jam." I'd forgotten about it… and then the song came together quite quickly".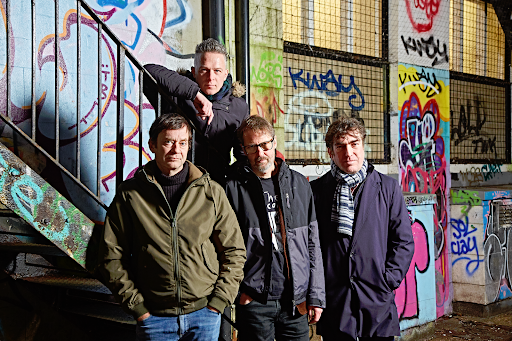 "Melody's Mother's Jam" features lead vocals from Simon Calnan, his second time out as lead singer, following "The Streets Of Harlesden" on the band's most recent, acclaimed album 'Holland Park' (2021). It is accompanied by an A.I. led official video created by Moth Media – watch the video HERE.
The limited edition 7-inch of "Melody's Mother's Jam" also features the B-side "Bradley's Bar", a classically energetic Spearmint hymn to the history of the infamous Spanish Bar just off Oxford Street, a regular haunt of the band since their formation.
Both songs are produced by long-term collaborator Rhodri Marsden (Scritti Politti), who has also worked with the band on their upcoming album 'This Candle Is For You' (out 17 November 2023).
A dizzying multiverse of an album, 'This Candle Is For You' will cover a wide array of themes, including the search for a missing sister, the ways we remember lost loved ones, Prince's encounters with Joni Mitchell, the story of John Gavin, the James Bond star who never got to make a film, late-night drinking in Soho, the joys of B-movies & video nasties, changing attitudes to mental health, the plight and wonder of older cats, the reaction to the death of Sarah Everard, and the afterlife.
Hinting at what to expect from their new album, Shirley adds:
"We started off just wanting to make an album that would stand alongside our last one 'Holland Park', but it ended up surprising us – we love it!" 
Spearmint have been making great records for a couple of decades now: this will be their tenth album proper. Still the same line-up: Shirley Lee (singing, guitar), Simon Calnan (singing, keyboards), James Parsons (guitar, bass), and Ronan Larvor (drums). This album will be the 60th release on their own hitBACK label. Missed out so far? The band's new album 'This Candle Is For You' provides the perfect place to start.
Spearmint will premiere the album live and in-full at London's Hoxton Colours venue on 5 December, while alongside tunes from their last album 'Holland Park' live for the very first time – tickets here. Further shows are due to be added for 2024. Stay tuned for further details soon. 'This Candle Is For You' is released on 17th November digitally, on CD (order here), and on limited vinyl with a 32-page lyric book (order here), via WIAIWYA records.