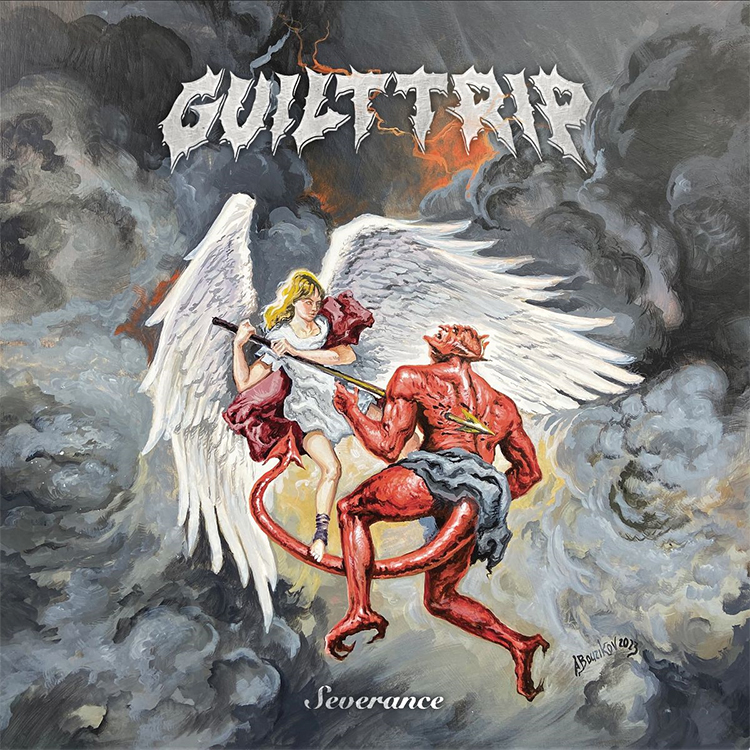 'SEVERANCE' OUT NOW via MLVLTD
Manchester's GUILT TRIP have dropped their brand new album, Severance, out today via MALEVOLENCE-run label MLVLTD. In celebration of the release, they've also shared new single and video for 'Eyes Wide Shut'.

Watch the music video for 'Eyes Wide Shut' HERE. 
Order Severance HERE.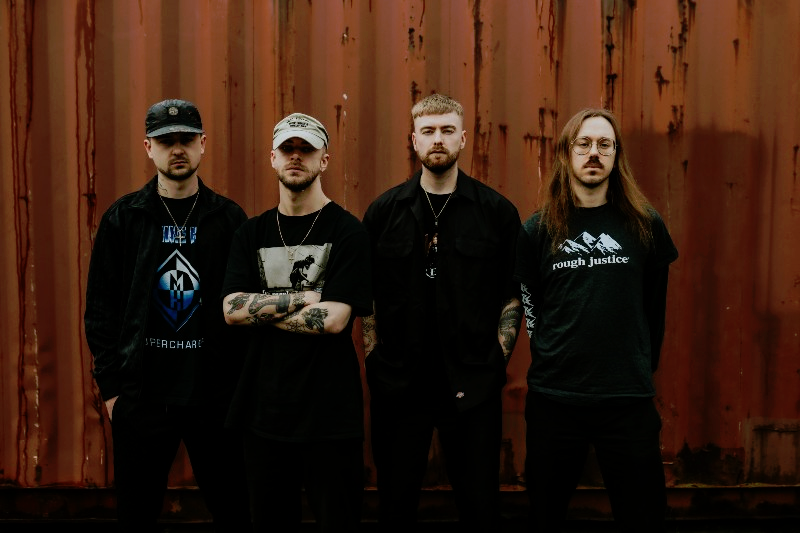 On the new single and album, the band comment:
"This record pushes our sound in a different, more 90s metal-influenced direction while maintaining the spine we've become known for. Our writing schedule means we've had limited appearances on festivals and tours this year which, whilst being challenging for us personally, was necessary. Now all the hard work is finally coming to a head and we couldn't be more excited to show the world what we've been drawing up. We believe 'Eyes Wide Shut' is one of the standouts of this body of work, channeling Lamb of God style riffs blended with our typical hardcore elements.

"Lyrically the song vents the notion of prior agendas clouding a person's perception of situations, seeing what you want to see and showing ignorance towards what you don't, thus resulting in invalid judgement. The video for 'Eyes Wide Shut' is an artistic embodiment of this in form of a short film directed by Luigi Sibona, produced by Hollow Films."
After spending many years cutting their teeth in the world of underground hardcore, Manchester's GUILT TRIP are poised to cross over into wider alternative audiences with the release of their second full length album Severance. Despite touring internationally and accumulating millions of streams, GUILT TRIP were long overlooked by the industry. Building a loyal following entirely organically, from the ground up, through nothing but quality music and hard work. 

Now, beginning to get the attention they deserve, Severance is an obvious progression in what they have previously been known to deliver. You can expect 12 tracks of expertly crafted hardcore influenced metal with the riffing of Machine Head and vocal aggression of Hatebreed. Severance boasts slick and modern sounding production and also a lyrical intelligence, both of which exceed far beyond the standards of many of their hardcore peers. Severance is set to be a pivotal record for GUILT TRIP which will see them break through the ceiling of the underground and earn them the respect of heavy music fans worldwide. 

As well as numerous festival appearances across Europe this summer, GUILT TRIP will also be heading out on a UK and EU run supporting Malevolence alongside Sylosis and Justice for the Damned this coming November, as we;; as their headline album release show in December, which sold out in three days. UK tour dates below: 

Malicious Intent tour:
07.11 – The Garage, Glasgow
08.11 – O2 Ritz, Manchester
09.11 – O2 Institute, Birmingham
10.11 – SWX, Bristol
11.11 – O2 Kentish Town, London

Headline Album Release Show
15.12 – Corporation, Sheffield *sold out
Tickets available here: https://mlvltd.com/pages/tickets.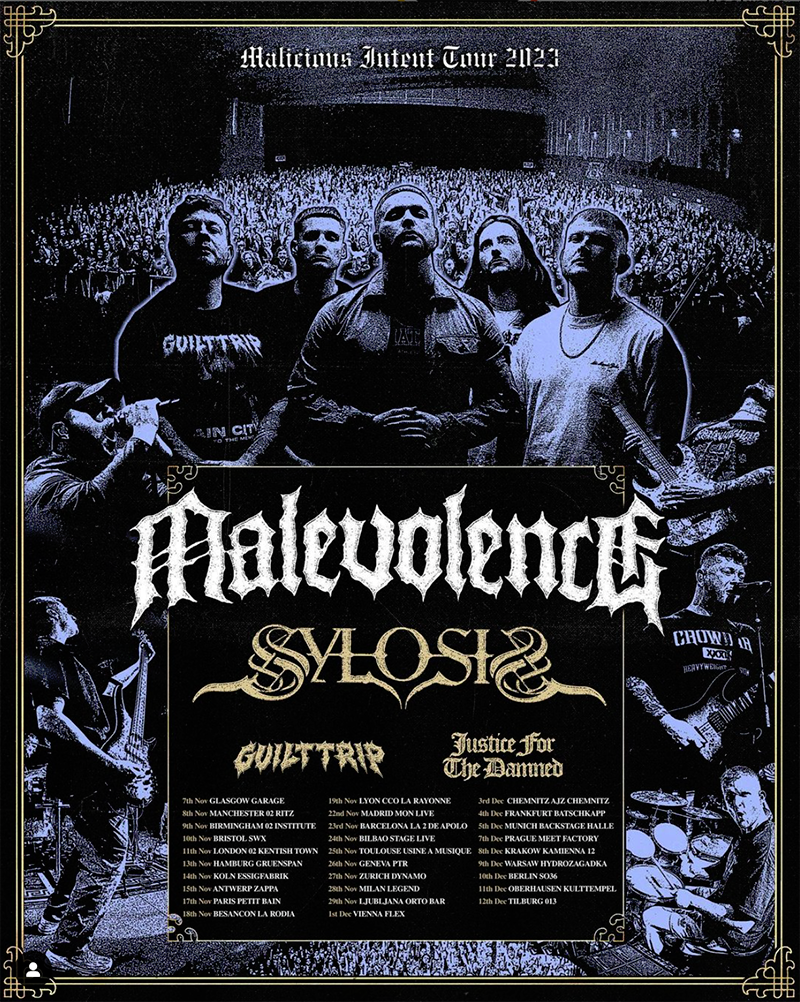 About GUILT TRIP:
GUILT TRIP are a metallic hardcore five-piece from Manchester, UK. Blending elements from a multitude of genres through metal, hardcore and thrash, the band have found themselves in a league of their own. All whilst remaining independent, the band have smashed major festival slots such as Bloodstock and the prestigious Hellfest, followed up with a Canadian headline run and European main support for Stray From The Path. GUILT TRIP have quickly become the finest international export that the UK hardcore scene has to offer, with their groove-ridden riffing appealing to a far wider audience than the scene that initially spawned them.
GUILT TRIP – Severance
Tracklisting:
1. Fallen At My Feet
2. Surrounded By Pain
3. Eyes Wide Shut
4. Sweet Dreams (ft. Florent Salfati)
5. Reaching Paradise
6. Tearing Your Life Away
7. Broken Wings
8. The Gates
9. Sanctified
10. Hell Will Replace The Rain
11. Severance
Band Members:
Jay Valentine – vocals
Tom Aimson – drums
Jak Maden – guitars
Sam Baker – guitars

Social Media Links:
Facebook || Instagram