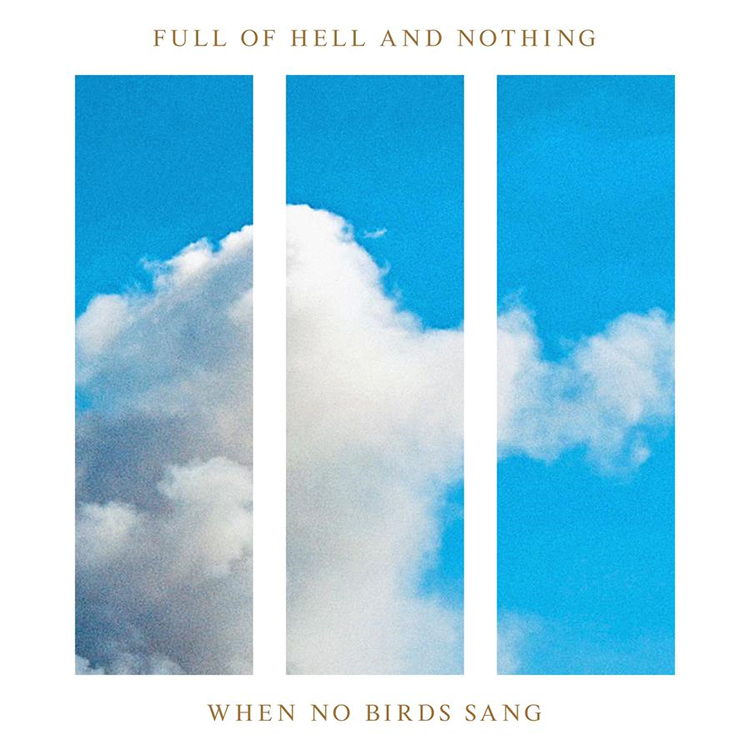 The correlative clip follows the album's first single "Spend the Grace." When No Birds Sang is out on December 1st.
"crushingly beautiful" – Consequence
"…a jaw-dropping display of the two bands' chemistry with a thick ambiance giving way to throat-scratching vocals and stadium-sized riffs." – GLIDE Magazine
"…a brutally beautiful showcase of what these artists can do together… delivering the feeling of being dropped into a lake with lead weights around your feet. Gorgeously sublime. " – Metal Hammer
"glowering, portentous, beautiful, and occasionally pulverizing" – Stereogum
Like wolves of the same pack separated at birth, outliers instinctually recognize one another. After twisting and turning through the underground on parallel trajectories, the separate paths of Full of Hell and Nothing collide on the collaborative LP, When No Birds Sang (out December 1st on Closed Casket Activities).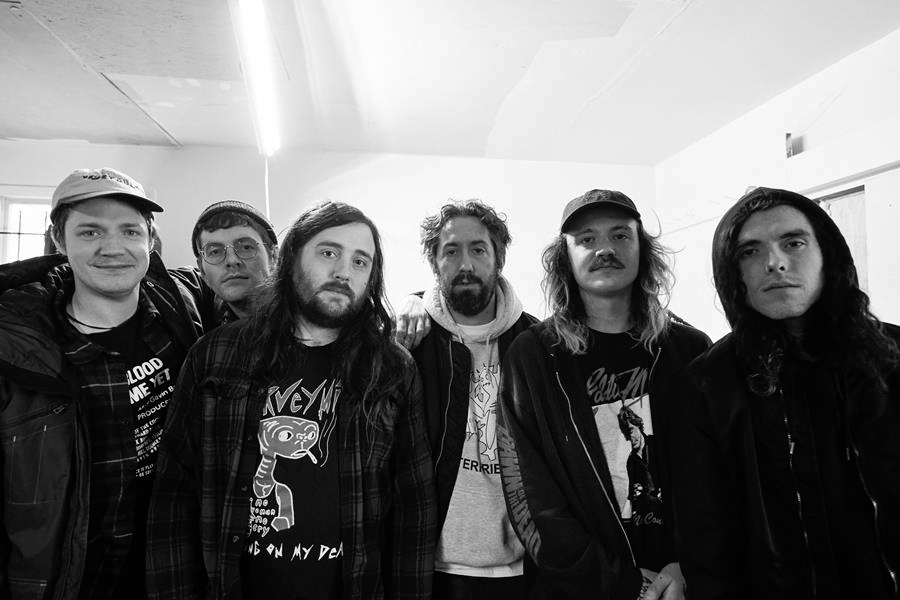 Today, the collective share the album's remarkable second single, "Like Stars in the Firmament." On the song, Domenic and Doyle's (of Nothing) breathy deliveries barely crack a whisper through a haze of evocative guitar melodies, floating toward an airy exhale. Domenic elaborates. "Nothing put a foundation down on 'Like Stars In The Firmament,' and Full of Hell put a house over it—and vice versa." Full of Hell's Dylan Walker continues, "'Like Stars in the Firmament' is like a cooling and serene bath, a valley amongst peaks. It's a slow motion free-fall into oblivion and a fading cry at the end of the road. I think when we are faced with our own mortality and insignificance, we have to confront that oldest of fears and this song manifests that in a beautiful and sad way."
The music video for "Like Stars in the Firmament" was once again written and directed by Mike Martinez and Tyler Way, and correlates conceptually with the visuals from the first single, "Spend the Grace." 
Revisit the "Spend The Grace" music video.
Nothing and Full of Hell initially crossed paths in the twenty-tens, sharing the bills of shows and festivals intermittently. Dylan and Domenic kept in touch over the years, and the collaboration naturally followed. Together, they built a new "wall of sound" in the middle out of Full of Hell's abstract and harsh ambience and Nothing's searing shoegaze tendencies—conjuring extreme peaks and valleys inspired by the likes of My Bloody Valentine and latter day Swans.
"We've never done anything like this," Domenic goes on. "The contrast is huge as we're putting two extremes together and making them work. We're just bridging the gap."
Full Of Hell and Nothing notably wrote When No Birds Sang face-to-face in Ocean City, MD and collaborated in-person as much as possible. Eventually, they entered the studio with GRAMMY® Award-nominated producer Will Putney. The atmosphere contributed to the energy of the record itself.
"I was super happy to be in a room and not just throwing shit back and forth online," Domenic states. "I have such a hard time when I'm not staring down the barrel of a gun. Being in a room with these guys brought everything into reality." "It's way more productive," Dylan continues. "This was the first time any of us had worked with Will. His resume speaks for itself, and he definitely added a great perspective." "It's an emotional record," adds Dylan. "Once we decided on the concept, we followed a similar approach. We're bringing you to this edge of an empty void."
Yet it feels good because it's undeniably real.
"When you hear it, I hope you feel devastated emotionally," Dylan leaves off. "If we're doing our job, it will freak you the f*ck out in the best way, because you're staring at the precipice of oblivion with us."
"'Devastation' is a good reaction for me," Domenic concurs. "From top-to-bottom, this record is highly comprehensive and super detailed. For me, the process itself was humbling. Every once in a while— with doing music for the better part of my life —experiences like this sometimes erase the imposter syndrome I feel playing music, and for a moment I forget how big of a loser I am," he grins.
When No Birds Sang will be released December 1st, 2023 on Closed Casket Activities and pre-orders are available here.  
When No Birds Sang, track listing:
Rose Tinted World
Forever Well
Wild Blue
When No Birds Sang
For more on Full of Hell:  Instagram | Facebook | Web
For more on Nothing: Instagram | Facebook | Web