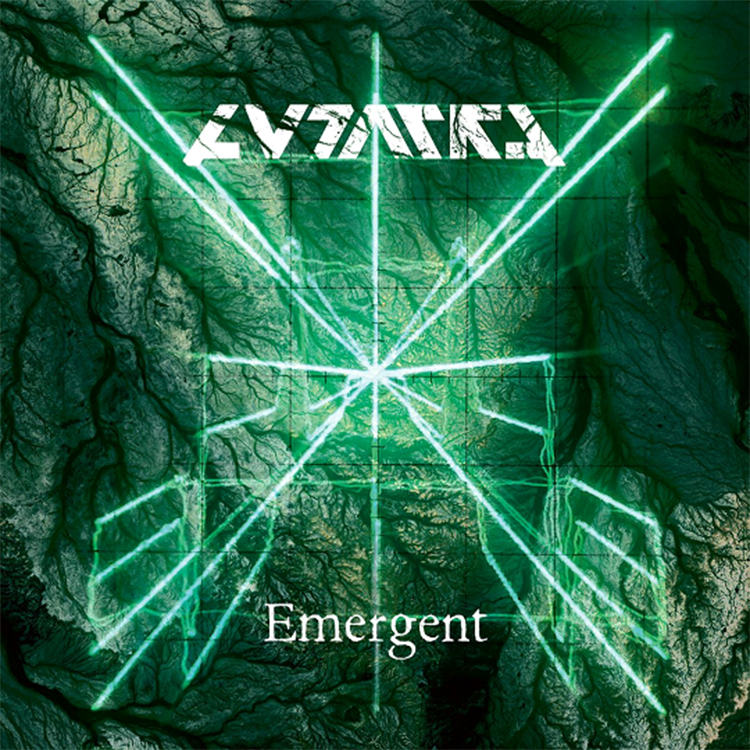 Autarkh Evolve on 'Emergent'
Autarkh already sounded like the future on their debut. But the Dutch contemporary metal band have pushed their distended view of the digital age to further extremes on their new album. 
"It is even safe to say that the Autarkh that exists on Emergent is not the same Autarkh that existed on Form in Motion", writes No Clean Singing. "…right when you're able to put a pin in why you're enjoying a particular segment of Emergent, Autarkh propel themselves off in a completely different direction with joyous abandon". 

Emergent comes out this Friday, November 10. But you can now stream the whole album on our YouTube channel. 

Listen: https://youtu.be/D67-_lGu_tk

Autarkh are known for hard-wiring extreme metal with glitchy electronics. Emergent still bristles with melodic dissonance and programmed beats. Lead single "Strife opens with drum pads that pound quietly, only to escalate into a towering chorus that's spiked by a thousand megawatts of industrial-sized riffs.

But Emergent reveals a new and improved Autarkh. This album is bigger and brighter. "Open Focus" courses with hammering riffs, pixelated drum breaks and even an unfettered bass groove. After headbanging through another avalanche of a chorus, "Refocus" breaks into a crystal-clean vocal that's backed by radiant harmonies.
There is a darker side to Emergent. "Duhkha" seethes with ominous sound effects that could've been ripped out of a slasher flick. "Clouded gaze, clouded aura / Left behind with my past self", Nienhuis screams with vein-popping intensity, paying homage to former Dodecahedron band mate Michiel Eikenaar, who passed away in 2019. But through this battle with their inner demons, Autarkh find inner peace. Over a chugging beat and sky rocketing power chords, the band lift their voices to glistening new heights: "Remember all ye that existence is pure joy. Into the light".
Autarkh might be from the future. But they're still human after all.

Pre-order: https://redirect.season-of-mist.com/AutarkhEmergent

Pre-save: https://orcd.co/autarkhemergentpresave

"We are really happy that our new album Emergent is finally about to be officially released!", says Autarkh. "We feel this is a next step in our artistic development – Emergent has a more open, diverse and radiant imprint and offers increased versatility compared to our debut Form In Motion.  We sincerely hope you enjoy listening to it as much as we did making it!"
Autarkh are metal's version of a perpetual motion machine. They're constantly evolving, always tinkering, turning old spare parts into shiny new songs. Heck, they've even created their own alter ego as Autarkh III, which reimagines their cutting-edge contemporary metal as ambient drones. 

Watch the band explain how they turned material from Dodecahedrom into their new album's emphatic send-off and see the bigger picture for this process in Autarkh's circular art model: https://www.ffca.nl/cam
Track-list
1. Open Focus (6:59)
2. Strife (5:23) [WATCH]
3. Duhkha (5:20) [WATCH]
4. Trek (5:26)
5. Refocus (4:49) [WATCH]
6. Aperture (1:46)
7. Eye Of Horus (4:23)
8. Countless Kaleidoscopes (5:17)
9. Ka (6:14)
Total: 45:37

Style: Contemporary Metal
FFO: Gojira, Strapping Young Lad, Igorrr