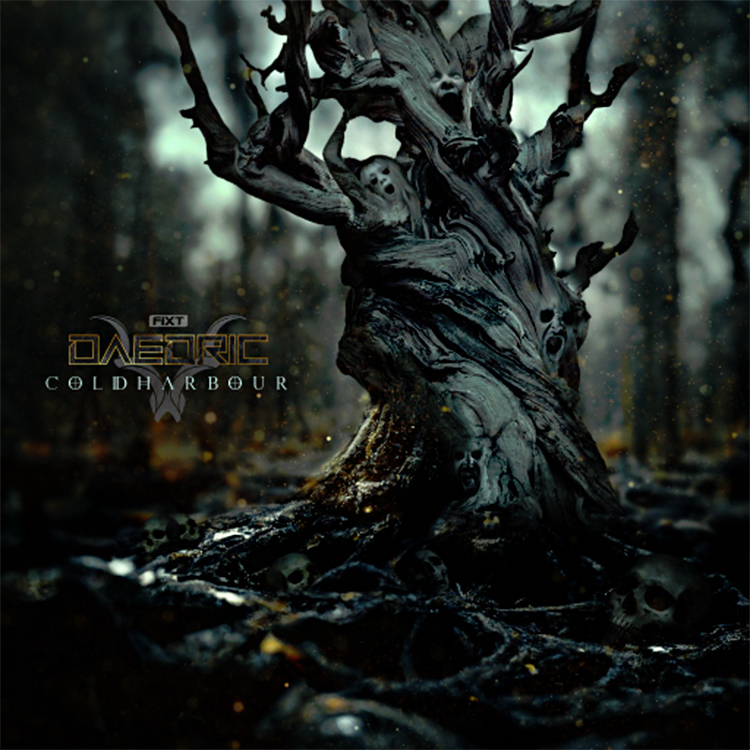 Daedric returns with a somber official music video for their dark new industrial rock single "Coldharbour."  Continuing where they left off with "Wretched" Daedric pushes into a more cinematic rock direction. Directed by Brittany Davis, the music video contrasts dark and light themes, with an enigmatic, lack-robed wraith figure roaming a gloomy forest and an obscure face singing through folds of white fabric for an overall mysterious and mystical atmosphere.  
Featuring the sultry vocals of lead Kristyn Hope with provocative lyrics fused over synthesizers, pulsing drums, and heavy guitars, "Coldharbour" is an ethereal soundscape with an overall somber but fierce atmosphere faceted with intensity till the last cold hard beat. Mixed by heavily sought-after producer Joey Sturgis, known for his work with some of the biggest names in metalcore such as Of Mice & Men, Asking Alexandria, and We Came As Romans "Coldharbour" is the fifth single to be released by the up-and-coming group.
 
"'Coldharbour' takes the energy established with 'Wretched' and pulls the listener into a whole new cinematic realm," states Daedric. "The song further establishes Daedric as a multifaceted artist whose genre-bending sound and visual is a force to be reckoned with."
 
"Coldharbour" is out now from independent multi-genre label FiXT.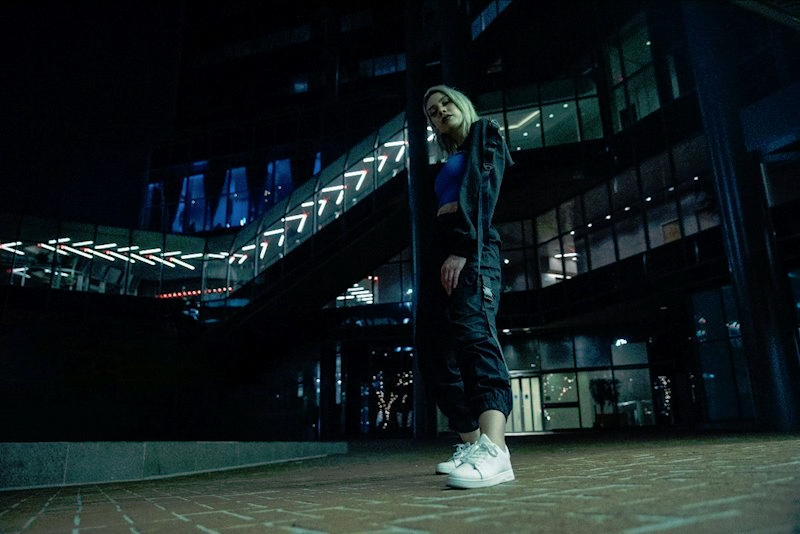 Purchase/Stream: https://found.ee/coldharbour

Daedric is an audacious creative venture from Dallas/Fort Worth-based vocalist and artist, Kristyn Hope. Daedric draws inspiration from an eclectic array of sources including David Bowie, Anthony Green of Circa Survive, Sia, and the popular open-world role-playing game series Elder Scrolls, from which the Daedric name is derived.
In her own words, "It's a cool ass name and I like villains." 
 
As Daedric, Kristyn works closely with producers Geoff Rockwell and Clay Schroeder to develop a mix of contemporary rock and metal, with vocals that range from ethereal to brutal, to forge a powerful sound that is uniquely her own.
Kristyn launched the Daedric project in 2021 through a partnership with electronic rock label FiXT. Since launching Daedric has released "Wretched," "Sepulchre" and "Dawnbreaker," as well as appearing on an enigmatic metalcore cover of "The Rumbling" from Andromida with each new single showcasing Daedric's songwriting capabilities and establishing Daedric as a fiery new act to watch.
 
https://www.facebook.com/daedricofficial
https://www.instagram.com/accounts/login/?next=/daedricofficial/
https://twitter.com/daedricofficial
https://www.youtube.com/channel/ucgowy_nbocxcsxjoeuqn-oq