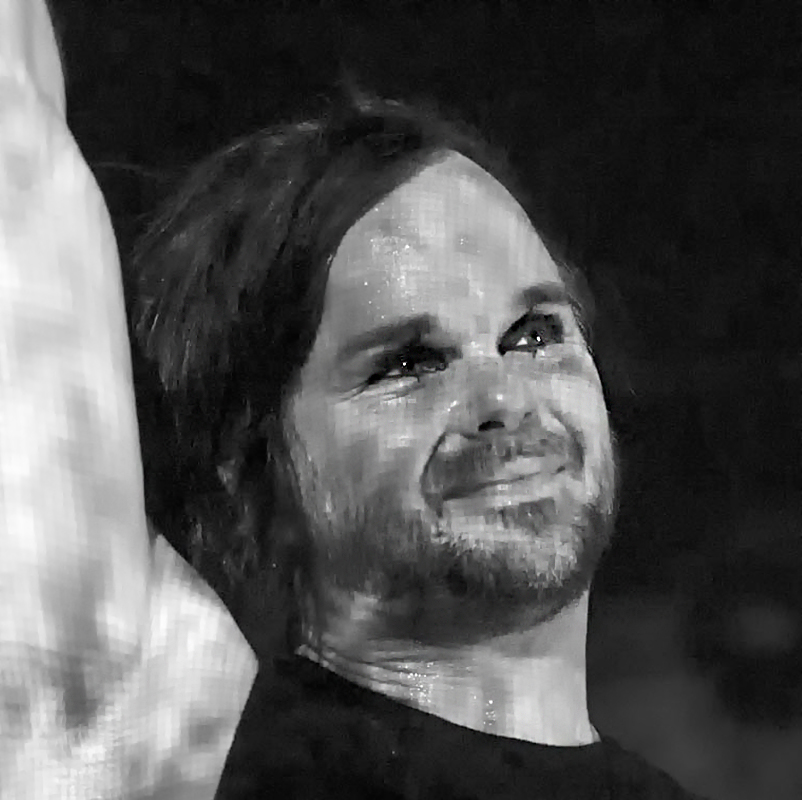 Promoting their latest album, Rise, The Rasmus concluded their UK tour with a spectacular 2 hour gig in London at the O2 Kentish Town. The band performed with new guitarist Emilia 'Emppu' Suhonen and was supported by the Italian female-fronted Overlaps.
Overlaps were an excellent match to The Rasmus, who already toured with them back in 2018 (Dark Matters tour), with a mix of alt-rock, synth/electric pop and some rock-goth. The band opened with incredible energy from frontwoman Gloria Piccini working up the crowd and inviting them to chant together on multiple occasions – while some in the audience were singing along, for others it was clearly a first that they enjoyed.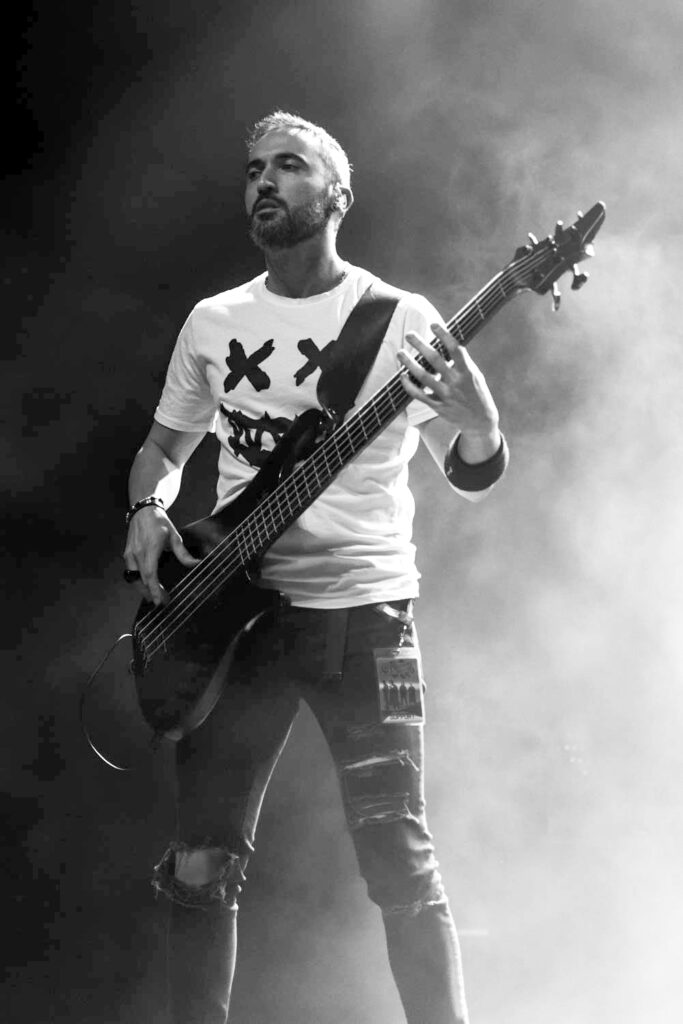 Throughout the whole set, the music was upbeat and catchy, judging by the reactions of the people dancing along to 'White Line'. Gloria's powerful and soul-like vocals were spot-on, and so were the riffs and melodies from the rest of the band. Overlaps is a band with great potential to whom I wish a fantastic future ahead with their upcoming album.
After Overlaps, it was The Rasmus' turn. The Finnish band gifted London with an action-packed gig, a long set list including a superb mix of classic and new material, and an unplugged session which I truly enjoyed.
With projections and crazy lighting all over the stage, the gig started with 'First Day of My Life', with a fired-up Lauri Ylönen, in his iconic 'In the Shadows' look, singing to an extremely excited crowd tagging along to the whole song. Throughout the set, Lauri's voice was vibrant, crisp and powerful. Two more tracks from 'Dead Letters' followed: 'Guilty' and 'In My Life'. At that point, the crowd was hooked.
The band proceeded with 'No Fear' – with everyone singing back "no fear, destination darkness" – excellent interactions between the guitar players, a warmly welcomed solo by Emilia, and 'Paradise'.
One thing that stunned me was the great affinity among the band members, especially considering how recently Emilia had started. She turned out to be both a talented guitarist and a fine vocalist.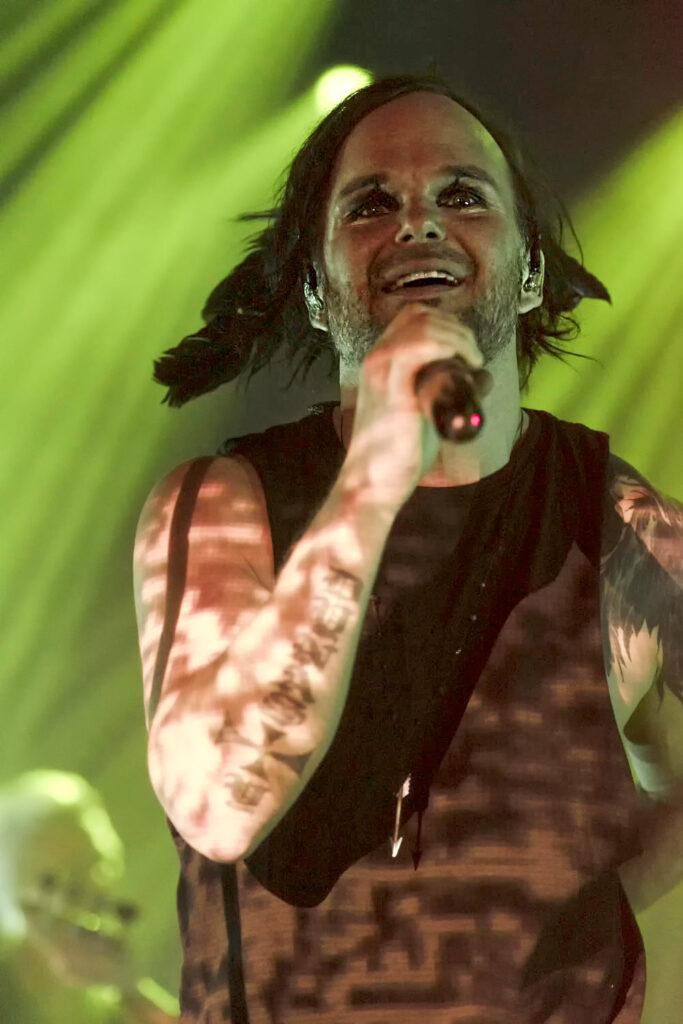 The choice of songs made at that point was clearly the right one, I genuinely enjoyed their flow, making my memories from my teenage and uni days going back and forth – I am sure this is what the majority of the crowd experienced as well.
After 'Paradise', Lauri claimed it was time for some new stuff. He was off with my new favourite track, 'Fireflies'. The song started with a nicely executed 'a cappella' intro, sung together by Lauri and Emilia. 'Time to Burn', 'Live and Never Die' and 'Wonderman' followed. I enjoyed watching the crowd at the back dancing and bouncing to 'Live and Never Die', in the same way you would do to a Bon Jovi's tune. I was also pleased to see people joining the chorus of 'Wonderman' with wavy arms up.
You know a singer is skilled if he/she delivers a spot-on unplugged session, this is what followed with "Still Standing", "Not Like The Other Girls" and "October & April".
Unplugged songs always seem to have a deeper emotional connection, it was particularly true for 'Still Standing', a song that Lauri dedicated to a friend who passed away – everyone in the audience sang the song in full. Lauri and Emilia's voices were 'warm' in 'October & April', like a hug in autumn – the two clearly compliment each other, and their interactions felt genuine and cute – however, the band did not stop there. Something else made the unplugged session eccentric, a kazoo! you read it right! So, with a kazoo in hand, the band played 'Sophia', apparently one of Emilia's favourites, which turned out more country-ish than ska-punk but well appreciated by the audience.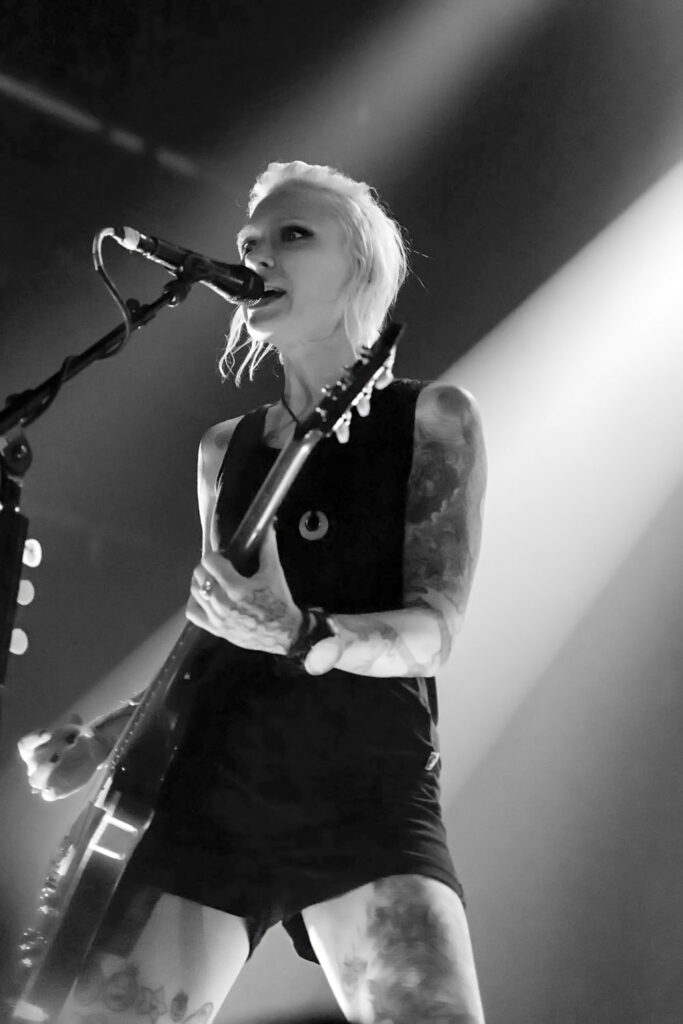 After the unplugged, the band switched to heavier tunes, with 'Rise' and 'Immortal', ending the session with a Halloween classic, 'Ghostbuster'. A very participative audience exploded to Lauri's words: 'we need you now!', screaming 'Ghostbuster' at every 'who you gonna call?'.
Three more classics followed, not before Eero mentioned how, to that point, he experienced 'so much emotion in one night': 'Chill', 'Livin' In A World Without You' and the absolute banger 'F-F-F-Falling' with Eero firing up everyone to the words of 'let's burn to hell together, jump up and down, up and down, because…F-F-F-Falling'
At this point, we knew we were getting closer to the end, with Lauri dedicating a particular song to Ukraine. It was the moment that everyone had been waiting for, a sea of phone screens up, it was the time for 'In The Shadows'. As expected, screaming, singing and jumping were happening all at once, with the band still full of energy delivering this timeless tune. The audience supported the end with long applauses.
It was now time for the band to leave, however, the crowd demanded more, and so an encore session started with … the Christmas carol 'Merry Christmas and Happy New Year' sung by Eero … well that was, of course, a nice joke, so, after a 'thank you' from Emilia, the band started their encore with the super catchy Eurovision single 'Jezebel', followed by the ballad 'Sail Away', a nice ending touch, with everyone singing 'Sail away, it's time to leave, rainy days are yours to keep'.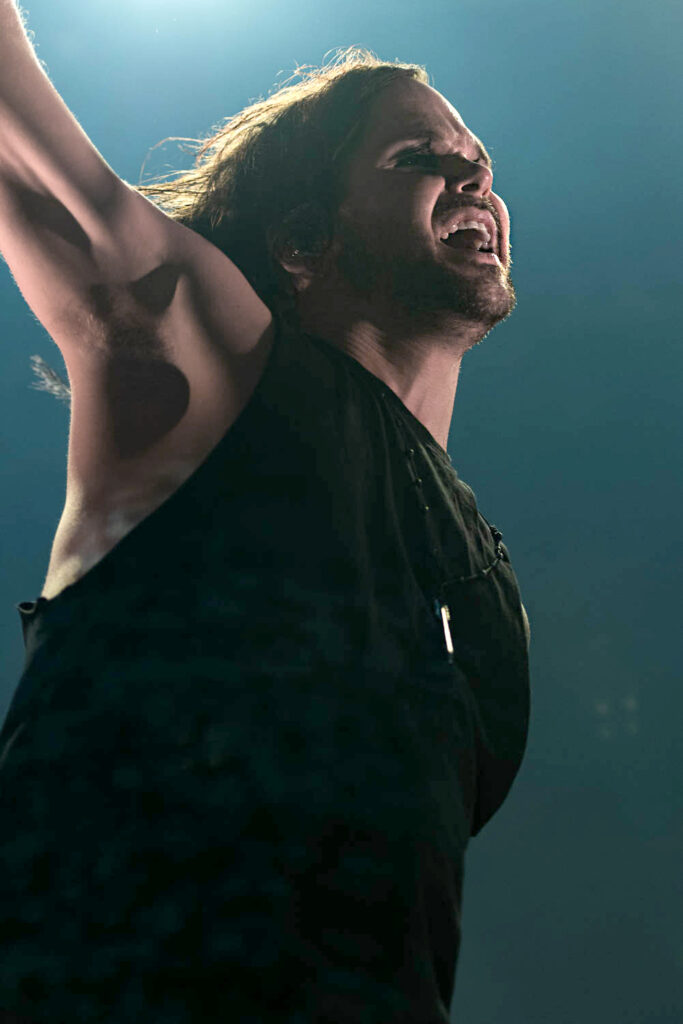 The band ended the gig with the following claiming this was: 'the loudest London gig' and 'hope to see you back next year' – I was proud of being part of that crowd and hope to see them soon. The audience left the venue with the recording of 'In The Shadows of Ukraine', a great tune to leave what, to me, has been a live set of unboxed touching memories.
Words & images: Anna Marchesani (Nocturna Photography)