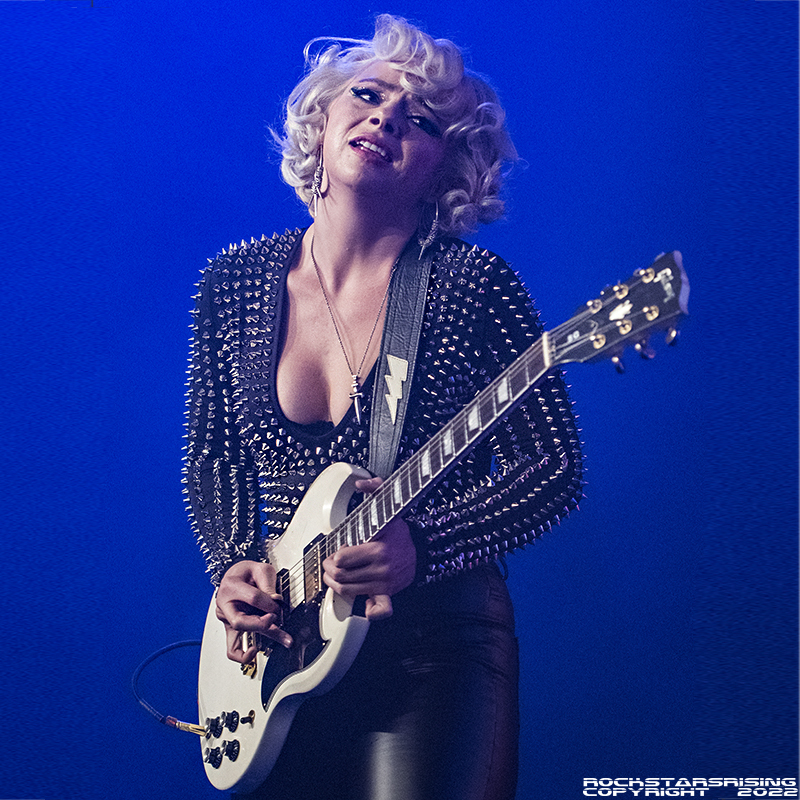 The eminently talented and highly popular Samantha Fish returns to the Midlands to ply her trade of explosive blues rock. Since I last saw her she has changed her band line-up and her now regular touring band comprises Ron Johnson on bass, Matt Wade on keyboards and Sarah Tomek on drums.
Before Samantha Fish entertains us we have Wille and the Bandits, led by Wille Edwards who hails from the part of the country where scones have the jam go on first!
The songs tonight span almost the past 10 years of writing, going from Still Go Marching In (Grow, 2013) right through to songs taken from When the World Stood Still (2021). The band open with two songs from that 2021 album; Caught in the Middle and Refuge.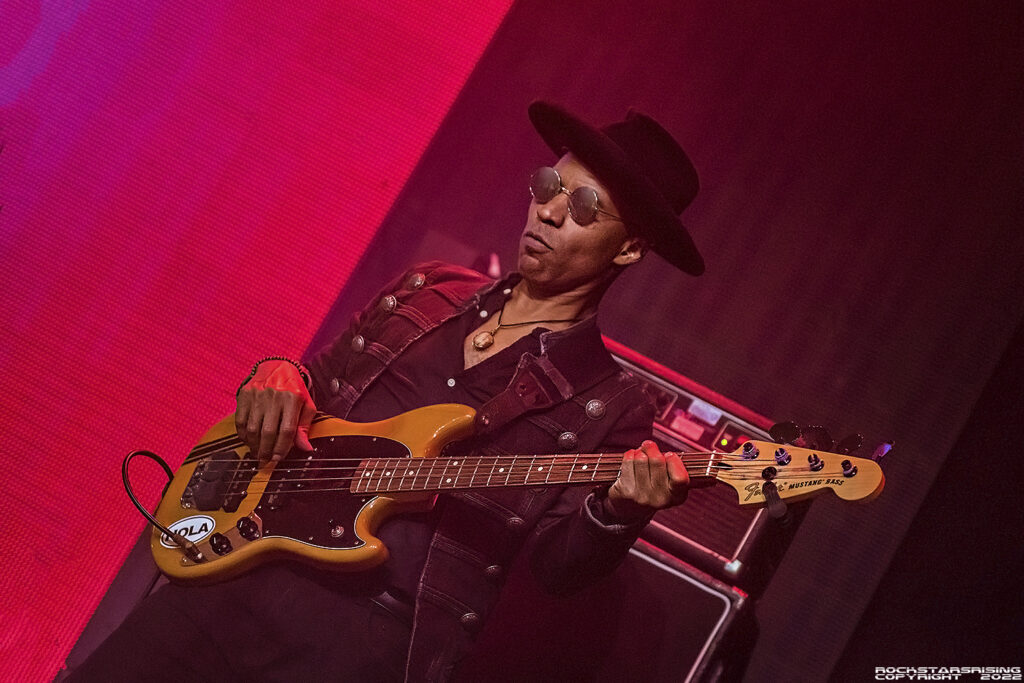 Despite getting together in 2010 this was the first time I'd managed to see them and, in all honesty, was expecting a fairly routine blues band – how wrong I was! Tonight the band played a set of rocking songs from most of their back catalogue but with most coming from the latest album.
Keep it on the Down-Low and the segued Judgement Day/4 Million Days from the Paths album (2019) were split by Still go Marching in, the oldest song played tonight and taken from 2013's Grow. Many of the crowd were here for Wille Edwards and his band and were not disappointed in any way by what was being offered. Good Stuff from Faster came next and had the feel of a very early Grand Funk Railroad song blues with its intro. Just 2 songs left, both taken from 2017's Steal; first was 1970 and the band finish with Bad News. Certainly bad news for the fans as this was all they were going to get from the Cornish kings of blues.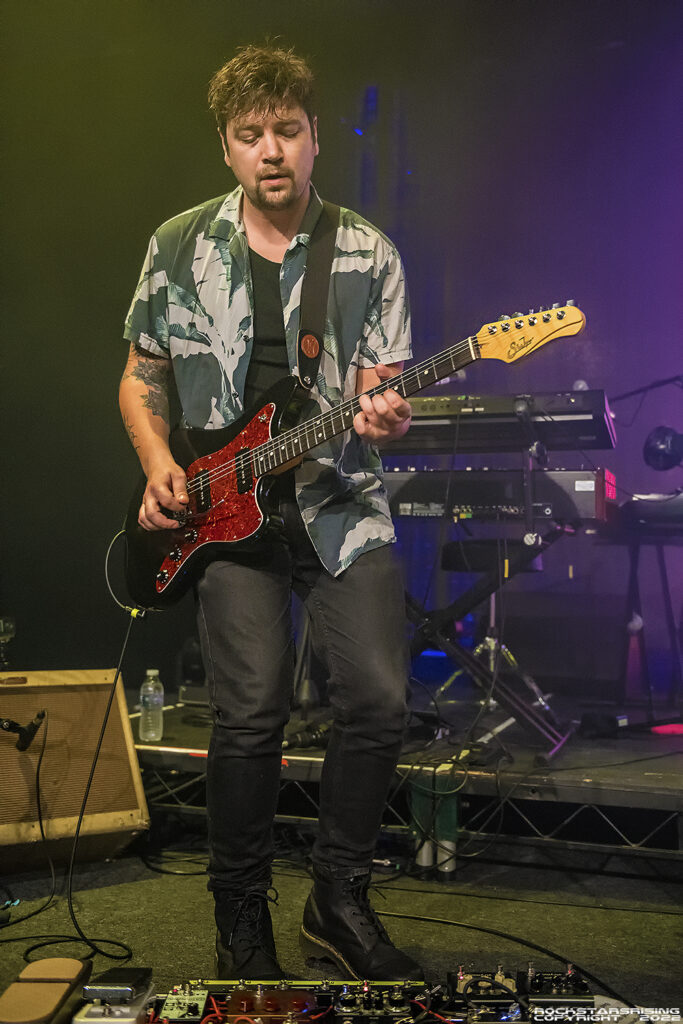 Time for a break.
Samantha, sporting a 'no hugs allowed' jacket enters the stage carrying her Stogie Blues cigar box guitar and immediately let's rip with Bulletproof from her 2019 album Kill or be Kind. This set the tone nicely for the rest of the show which took songs from six of her albums. As Ms. Fish swapped out her cigar box guitar for her white Gibson SG they collectively followed the opening track with one from her most recent album, Faster, released last year; this was All Ice, No Whiskey. This is a true blues track with some great guitar hooks, the band then went straight into Twisted Ambition, also from Faster.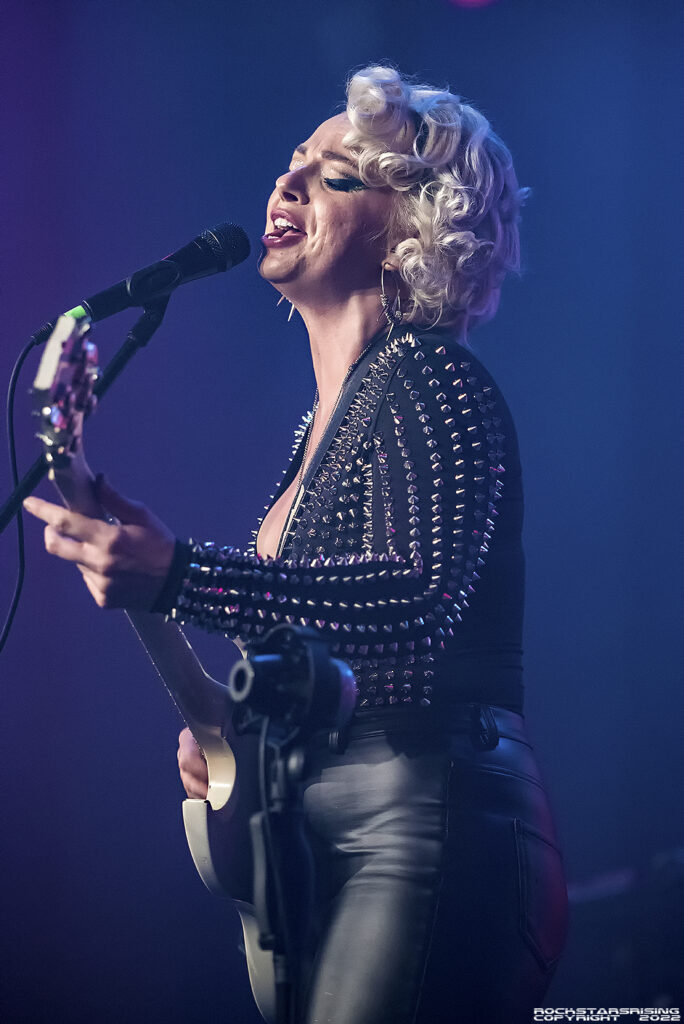 Banter with the audience began almost from the off with her chatting with individual members, answering the calls for specific songs and more general chit-chat about her, the band and what's going on in general.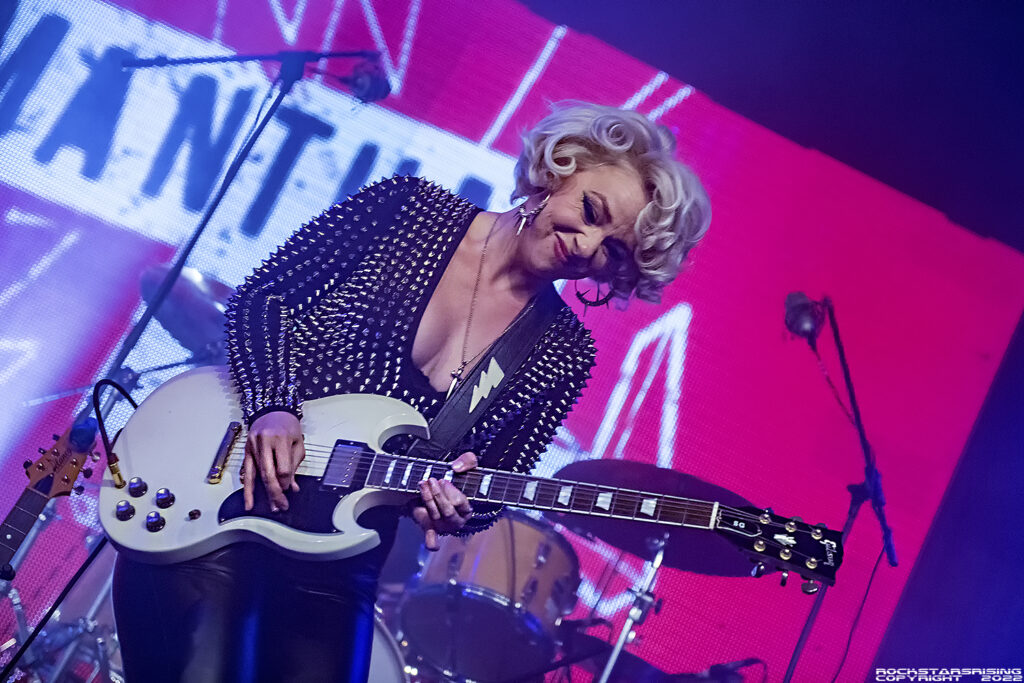 In 2017 she released Chills and Fever, the title taken from a song originally released in 1960 by Johnny Love. The title track from that album was next up and it's given a slightly more contemporary feel with the lighter, bouncier vocals. The classic 60's sound gave way to a thoroughly modern blues-rock number, Highway's Holding Me Now from 2015's Wild Heart. The Americana style vocals going well with every song. Then, it's back to Faster for Hypnotic, a slow burner infused with some 70's rock guitar.
We're half way through the show and Samantha has been throwing her Marilyn Monroe style bob around the stage as she puts everything into every riff. The face contorts, the hair swishes, the body writhes – going back to the song just played it IS hypnotic!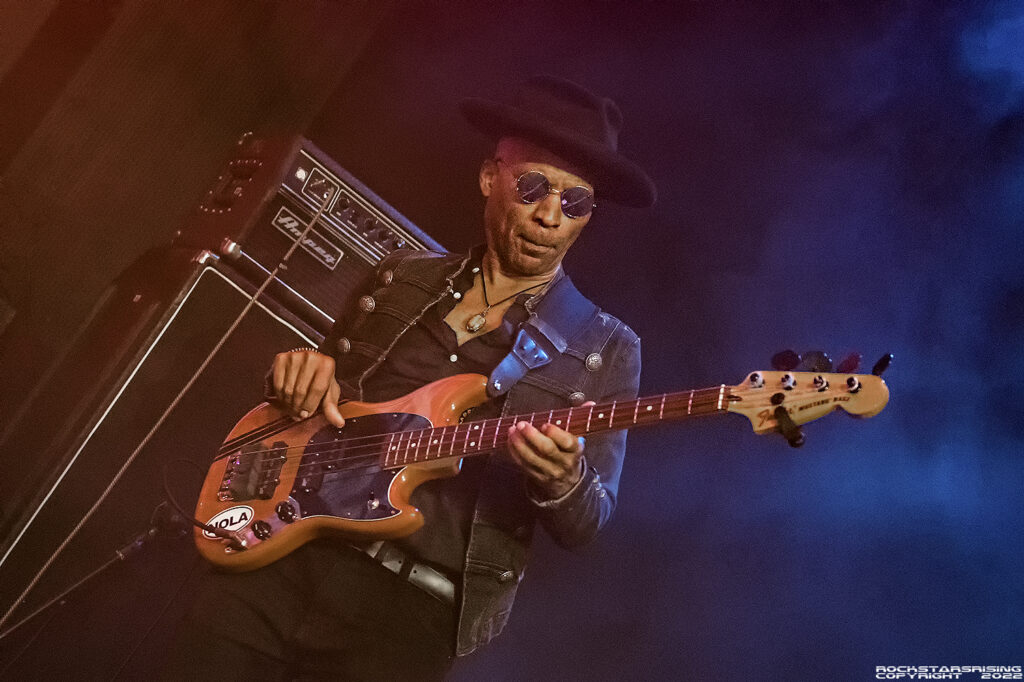 Things get toned down a little with No Angels from 2017's Belle of the West followed by Better be Lonely and So-called Lover from Faster these being split by Bitch on the Run from Wild Heart. The crowd had been eating out of her hands since song 1 and we're now at the penultimate song for the set, the rather ethereal Dream Girl from Kill or be Kind. The set finishes with a relative oldie, the title track from Black Wind Howlin'.
Time for one last guitar change for the single encore, Don't Let it Bring You Down, a cover of a song played originally by Neil Young. The soft vocals on this track lets the crowd down gently for what has been another brilliant night of blues-rock. There is no doubt that Samantha Fish is one of the best blues guitarists around and that's not just female blues guitarists, that ALL blues guitarists. Her interaction with the audience pull them firmly into her world and charms them into submission. Fabulous!
Words & images: Reg Richardson