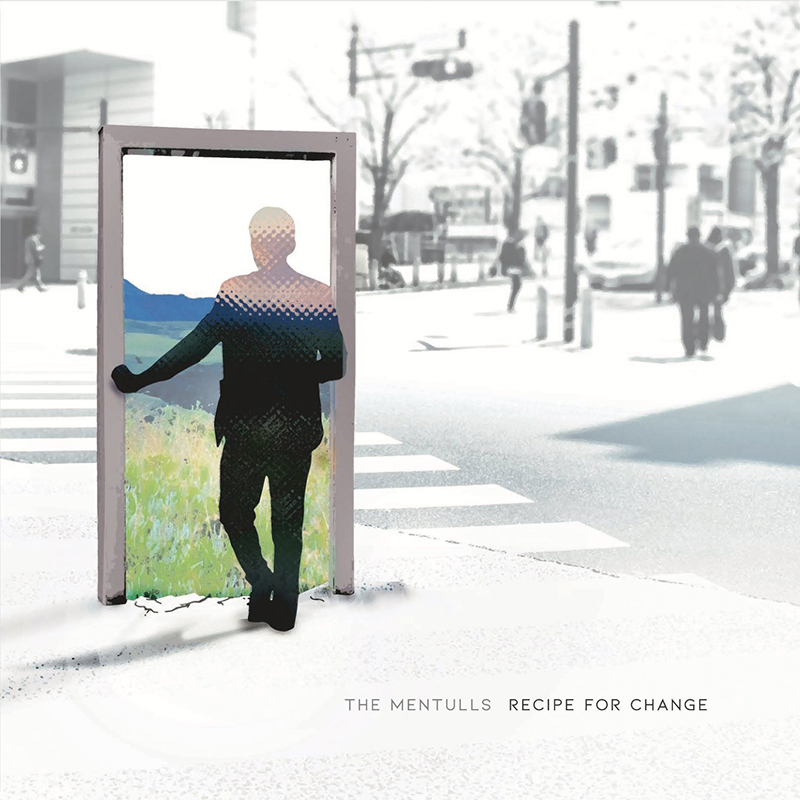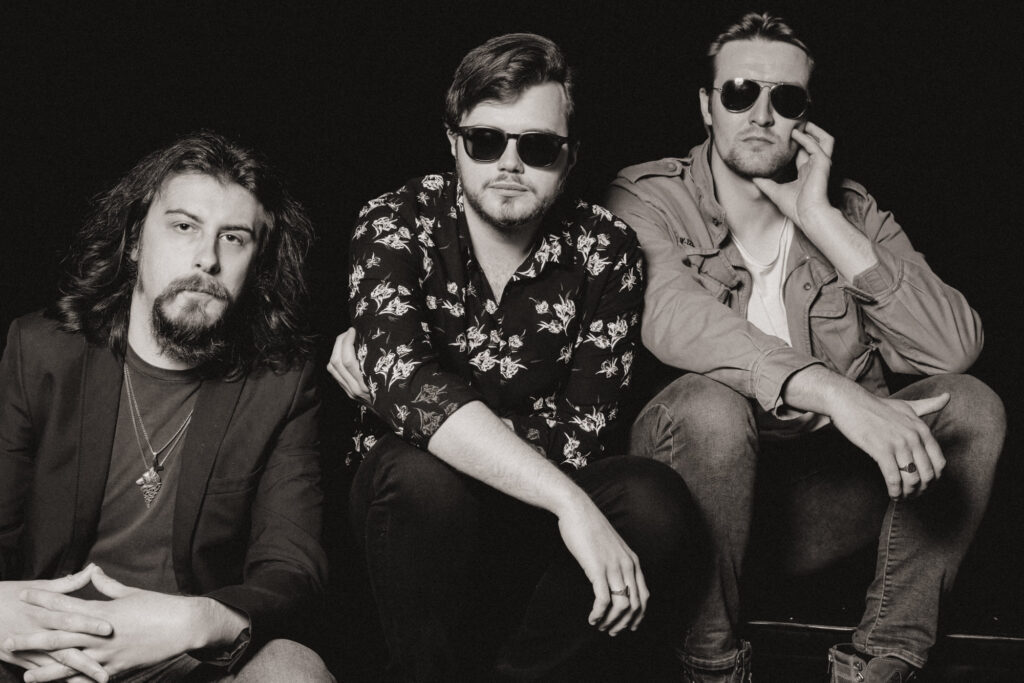 Recipe For Change 3rd album and is due to be released on 22 October on ProgBlues Music. The first single, 'Easy To Walk Away', was released on 27 August. The album follows 2015's critically acclaimed 'Reflections' [mastered by legendary engineer Ray Staff at George Martin's AIR Studios]. It's the first to feature vocalist and multi-instrumentalist David Neil Crabtree, alongside founder members and brothers Andrew and Jamie Pipe who play guitar and keyboards respectively. David's own work as a singer/songwriter is highly acclaimed. Andrew is British Blues Awards nominated, one of the youngest to be nominated for the award, two years running, whilst Jamie works with a multitude of top artists outside of The Mentulls. The album was produced by the team of Wayne Proctor (who also plays drums on the album) and Andrew Pipe. It also features Raven Eye's Oli Brown who adds backing vocals. The band first came to my attention being played on a good friend of mine Tony Corner Blues Corner show on Blues @ Rock Radio UK 9 (Sundays 6 to 8 pm a great listen). With this back story and the players on the record you might well expect this album to be Blues/Blues-Rock but you would be wrong. I suppose the clue is in the title 'Recipe For Change'. Written over the course of 4 years, but recorded whilst touring was impossible during the lockdown, it most definitely showcases a change in direction almost a metamorphosis for the band so let's get stuck in and listen.
The album begins with 'Easy To Walk Away'. Three and a half minutes of Melodic Rock that took me back to Sad Café and Manfred Mann's Earth Band with a certain freshness all of it's on. It's not a complex listen but all the more enjoyable for that. One thing that will leap out at you with this song and the whole of the album is the crispness and punch of the production. Everything is spot on in the soundstage.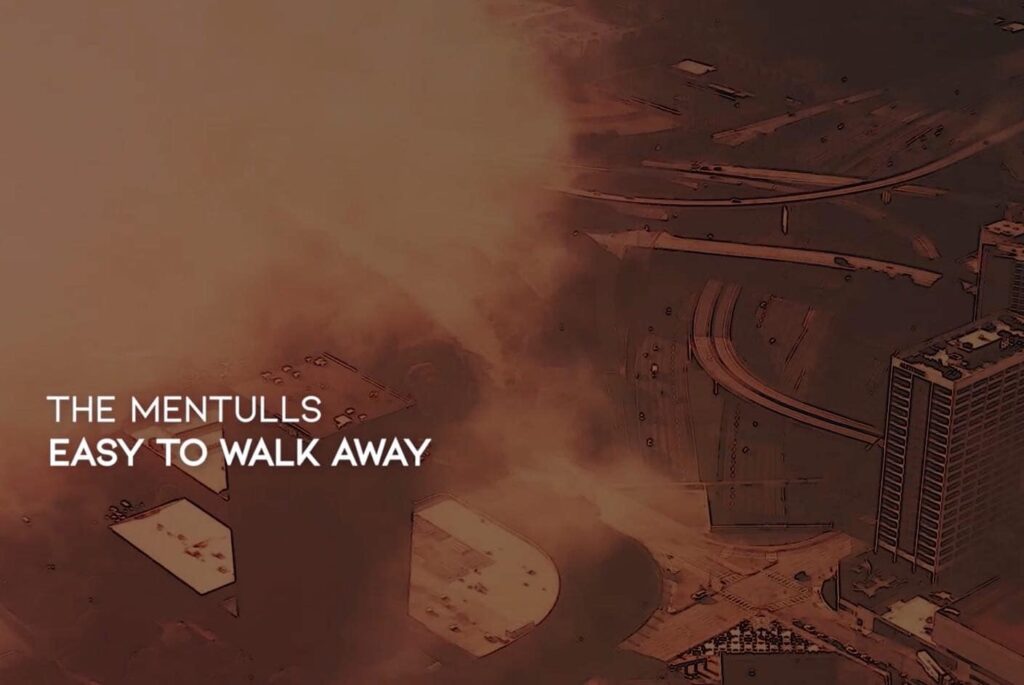 Next up is the title track 'Recipe For Change' this has the hallmark of a Mike And The Mechanics song with Paul Young on vocals. It manages an emotional intensity without getting soppy. Definitely engaging in the right way. Next up is 'Open My Eyes' which is five minutes of bliss. Once again it reminds me of a favourite band of mine Sad Café with the lilt of a Phil Collins era Genesis ballad. The guitar solo hits the melodic sweet spot whilst displaying just the right amount of virtuosity and neatly fades out to end the song. To use a line attributed to Einstein "Insanity is doing the same thing over and over again and expecting different results." The next track 'Learning Through Living' uses its lyrics to rephrase this line in a more positive way. With the vibe of Supertramp meets Peter Gabriel wonderfully mixing the vocal harmonies with the main vocal and a subtle interplay of guitar and keyboards. 'Summit Fever' recalls vintage Asia especially in the guitar playing and vocal harmonies combined with a 3D soundstage and is another peak on the album. This is followed by my favourite track on the album 'Saviour'. It starts off like early Gabriel especially in the percussion but rapidly takes on layers of Sad Café especially in the vocal and guitar. Like all the other tracks the drumming is so crisp and precise but the hits on the high hats seem to sparkle just a bit more on this one. It could be for all the world the redeeming upbeat response to the Sad Café epic 'Nothing Left Toulouse', if you aren't familiar with that song, I suggest you check it out. If there is such a thing as a song, I'd never like to tweak this is it, with its hope filled message in the lyric. 'Find Away To Journey's End' is an instrumental full of virtuosity but never over indulgent rocked out in a style Asia would be proud of. 'Smoke & Mirrors' also heads firmly in the direction of Asia especially in the opening guitar and vocal that echo's the much-missed John Wetton combined with keyboards right out of the Geoff Downes playbook, once again drumming so precise Carl Palmer would readily approve. The album closes with the upbeat 'Worlds Made Of Sound' and what a satisfactory closure it is too. The longest track on the album and it is a bit of a tour-de-force a fine way to sign off. Beginning with drums and keyboards that invoke later Genesis then moving into a more AOR area with the vocal and chorus but at the same time keeping faith the 'Wind And Wuthering' musical background.
To be fair I wasn't sure how I'd find this album. As a guy of a certain age who has seen all the bands I've name-checked in this revue it really did make me realise just how much I've missed this blend of 70's/80's Melodic Rock with a Progressive edge. Added to its superb production and fine playing and treading just the right path to paying homage to what's gone before without trying to trade on past glories. Yes, it's fair to say this album really struck a chord with me and is one I'd return to time and again. The band said, "'Recipe For Change' has taken many hours of work and dedication from everyone involved and we are all incredibly proud of this record. It's a dream album for us, in many ways. This is definitely an album for anyone who loves melodic rock music, with intricate, progressive instrumental sections, big choruses and heartfelt lyrics" and that's exactly what I heard on the album.
I do get the sense though this is just the start of the journey and I'd really like to take a listen to the band again at the next stop.
Rating: 8/10
Record Label: ProgBlues Music
Website: https://www.thementulls.com
Release date: 22nd October 2021
Highlight tracks: 'Open My Eyes', 'Summit Fever', 'Saviour' and 'Smoke & Mirrors'.