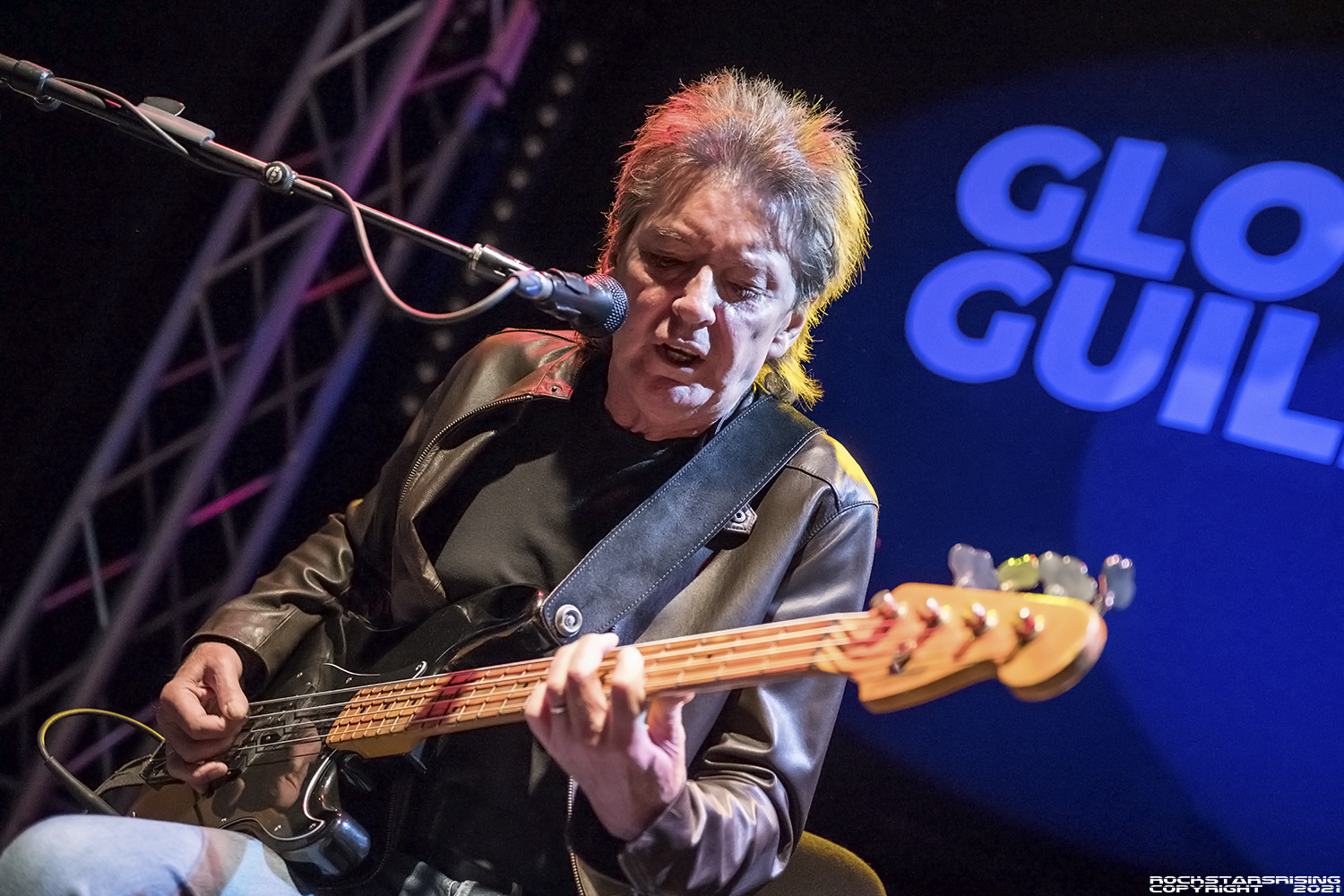 After 18months of no proper gigs (I had to make do with circuses and one 'behind-closed-doors' live streamed gig) I decided to take on a gentle reintroduction to gig photo's and reviews by attending Bruce Foxton and Russell Hastings' From the Jam acoustic set in Gloucester.
Before Russell and Bruce, along with Andy Fairclough, jumped on stage we had Dennis Greaves' 'Nine Below Zero' also performing an acoustic set. Alongside Dennis was Mark Feltham, the 9BZ co-founder, harmonica player and vocalist.
The evening didn't start off well with Dennis bemoaning the fact that he'd cut his thumb, but was always ready to show off his sticking-plaster covered digit!
Nine Below Zero have been around since the late 1970's, set up originally in South London with Dennis and Mark as two of the three co-founding members.
No set-list for this stint, just a series of well rehearsed, off-the-cuff, R&B classics played to a modest, but steadily growing, audience. With Dennis on acoustic guitar and Mark on his trademark harmonica the set ebbed and flowed with the duo performing generally well known covers that had folks shuffling their feet to.
The Jam, as probably everyone knows, was an iconic 1970's band formed in 1972 but taking five years to release their first single (In the City) and their first album (All Mod Cons). 1977 was the year that The Jam really came to prominence but they lasted just another five years before Paul Weller departed to create the Style Council leaving Bruce Foxton and Rick Buckler stranded at a time that The Jam, many would say, were at their peak.
From the Jam evolved from a band formed by Rick Buckler and Russell Hastings, The Gift, who played mostly Jam songs. After guesting as bass player for a while Bruce Foxton joined The Gift and the band changed their name in 2007 to From the Jam. The vocals provided by Russell Hastings have a familiarity to them to the point that, if you listen and close your eyes there are times you would think that Paul Weller was on stage.
Like Nine Below Zero there turned out to be little or no set-list playing a part because the set started out with audience requests, the set-list produced was the wrong one, then more audience requests and the agreed set-list seemed then to go out of the window.
Think of just about any hit produced by The Jam, it was played tonight and by the end of the first song the audience was at its maximum, jigging and singing along. There were a few Paul Weller-esque haircuts amongst the, mainly aging, crowd, but all seemed to have a good time in what has become a time when good times are hard to find. The evening was closed out with That's Entertainment, and it certainly was, along with In The City, to which almost everyone sang along.
Gigs are back and I for one can't wait til the band embark on the next full tour later in the year.
Words and photographs: Reg Richardson (Rock Stars Rising Music & Events Photography)