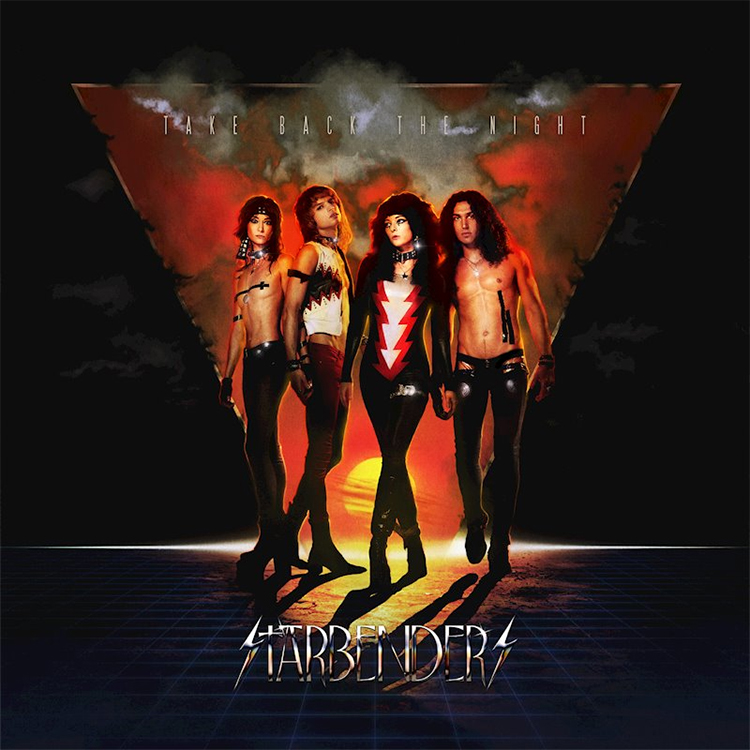 Atlanta-based rock n' rollers STARBENDERS release new single 'We're Not Ok' and tackle illness and addiction with the announcement of their new album, Take Back the Night, due for release 11th August via Sumerian Records.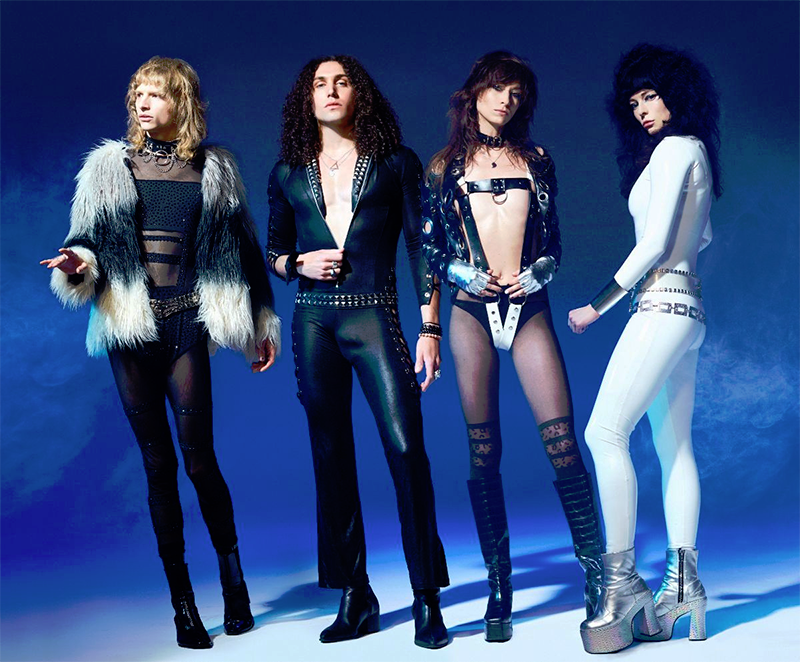 Watch the music video for 'We're Not Ok' here.
Pre-order Take Back the Night here.

On the new single, vocalist Kimi Shelter shares:
"When I initially wrote 'We're Not OK', I was thinking about the struggle I've had with spirituality. Sometimes I feel like a poser when I try to tap into faith. That small voice going, "you really don't believe", "you know it's not going to be any different"… and on and on. I brought my mentor and dear friend, James Hall, in to co-write. He was able to bring more light to that feeling of hopelessness that we all feel. What's important is coming together to be "less not okay" and riding out the storm. The answering of prayers can be very subtle, we just have to keep our minds open to the possibility of things changing and working themselves out. We tapped into this further with the music video. We also had the honour of working with Gilbert Trejo. He immediately picked up on the sentiment of the song and wanted to show us floating through Hollywood, going through it. The band is depicted as eventually finding one another and carrying on along the walk of fame. Definitely deep rock n' roll poetry."
Take Back The Night was born in the wake of the band's most challenging obstacles to date. From life threatening necrotising bacterial pneumonia to addiction to two years of the world in limbo, it felt like the punches kept coming and coming. The band made a conscious decision that they were going to practice radical acceptance and stick together no matter what. The frustration and worries we choked down on the daily were transmuted into the compositions and sounds of the new record. All the triumph over serious obstacles made the rocket fuel that propelled their most cohesive and aggressive record ever."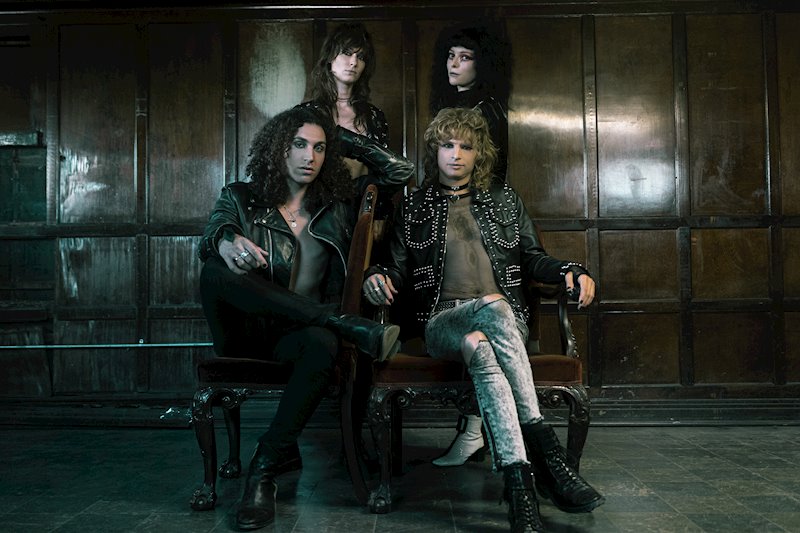 This band has toured the world with everyone from Alice In Chains to Palaye Royale, destroying the entire house every time. They've issued twenty-six releases in eight years – singles, EPs, and LPs, including their 2020 full-length, Love Potions, for Sumerian Records. With a work ethic as relentless as their fabulous vision, there is much more magic yet to come.

The band set out to conquer the UK this coming October, full tour dates below:
09.10 – KK's Steelmill, Wolverhampton
10.10 – The Key Club, Leeds
12.10 – Rock City, Nottingham
13.10 – The Cathouse, Glasgow
14.10 – Satan's Hollow, Manchester
15.10 – The Joiners, Southampton
16.10 – Thekla, Bristol
18.10 – Green Door Store, Brighton
19.10 – Boston Music Rooms, London
Starbenders are a rock-n-roll dream come true for every hard-luck dreamer occupying this third stone from the sun. Singer/songwriter Kimi Shelter is the love child Johnny Thunders and Joan Jett should have had, raised with an impeccable education from Blondie Elementary School, Def Leppard High, Bowie College, and a Ph.D from Siouxie Sioux University in Fuck All Y'all. Aaron Lecesne brings ripping bass lines, vivid musicality, fashionista chic, and lightning-rod stage energy. Kriss Tokaji is the literal embodiment of a Guitar Adonis whose fretboard mastery easily places him at the pinnacle of today's young guns, a legend in the making. Then we have Emily Moon, the siren behind the drums, channeling her spiritual father (and namesake), Keith Moon, in a gorgeous tornado of sound and fury.
(Written by William DuVall of Alice In Chains).
Track Listing: 
1. The Game
2. Sex
3. Body Talk
4. We're Not Ok
5. Cherry Wine
6. Seven White Horses
7. The End is Near
8. Blood Moon
9. If You Need It
10. Marianne
11. Poison
12. Midnight
13. Say You Will
Band members:
Kimi Shelter – vocals
Aaron Lecesne – bass
Kriss Tokaji – guitars
Emily Moon – drums

Social Media Links:
Website || Facebook || Instagram || Twitter