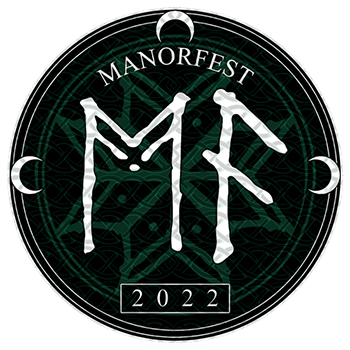 UK Metal Music Scene Welcomes New Outdoor 3 Day Venue: 27-29 May 2022
Flying high from hosting the likes of Grand Magus, Orange Goblin and Phil Campbell at their previous indoor site in West Yorkshire, Manorfest opens in May 2022 at Whittlebury Park near Silverstone race track with a line-up that hammers home their ambition to be a major festival scene player.

Dynamic German heavy hitters Accept on their only UK date, and New Jersey's finest metal exponents, Overkill, unleash their exquisite power on the opening Friday while Visigoth bring Salt City Steel.
Saturday brings Sweden's classic doom merchants Candlemass and Norway's Borknagar will deliver their progressive black metal. From Texas, Eternal Champion also play their only UK 2022 date.
Mayhem carries on through Sunday, with Greek masters Rotting Christ and doom-death kings My Dying Bride sharing headline honours, ably supported by Cirith Ungol and an absolute ungodly feast of support from Midnight, Raging Speedhorn and Night Demon to name just a few.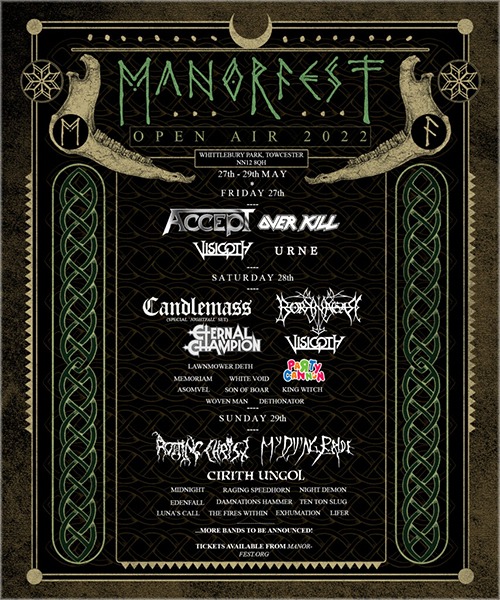 Manorfest is set to move outdoors and the complete line-up of major bands at a new festival is staggering. The event showcases their ability to bring the best metal music to hard-core fans. With a fantastic venue providing full festival facilities, including glamping, this is a definite date in every metal head's festival diary.