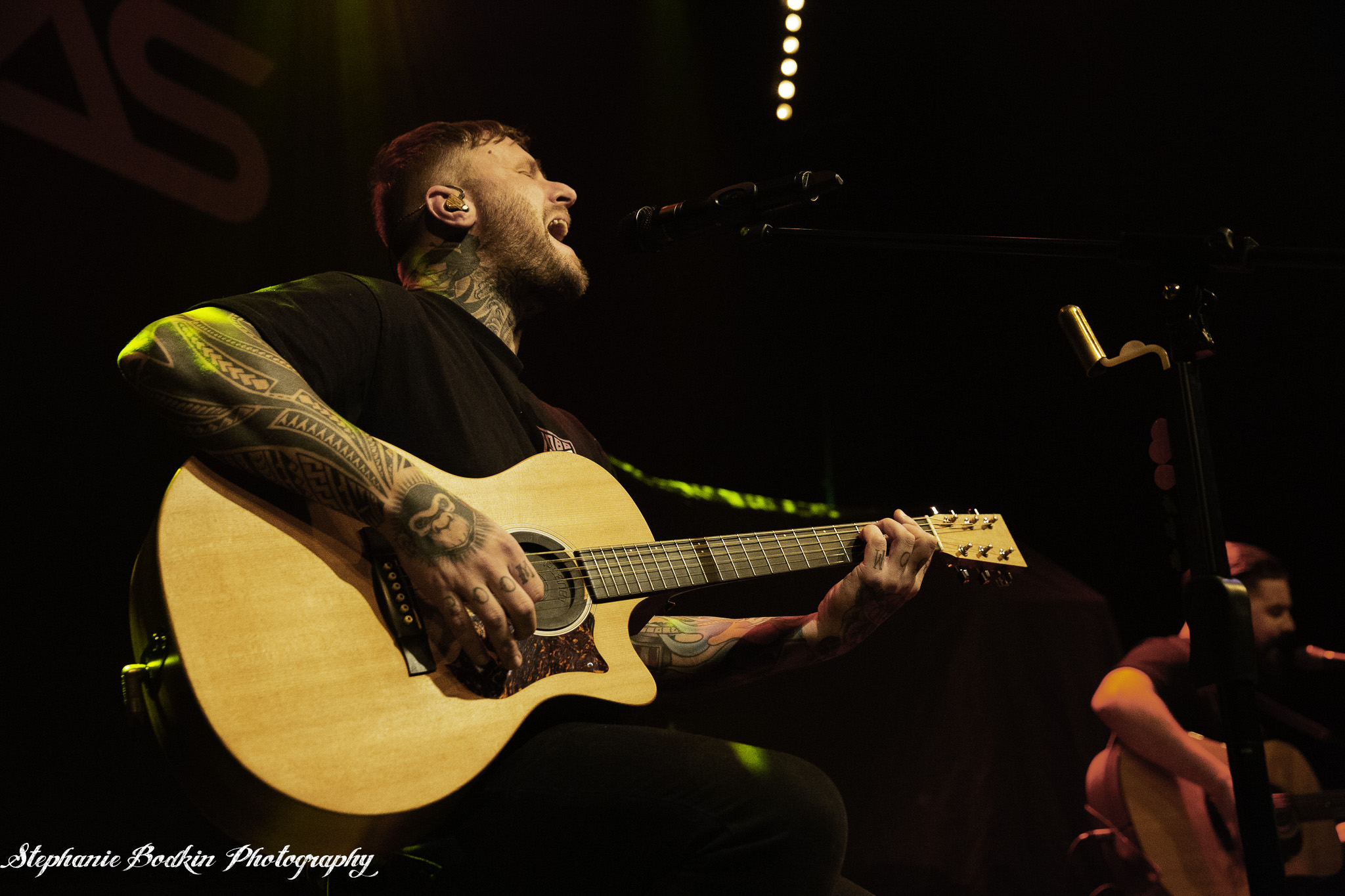 Following the recent release of their latest album Death Valley Paradise, the Kris Barras Band are currently undertaking a UK tour in support of the event. The first show of the tour kicked off at The Phoenix in Exeter, which will also be hosting the second show of the tour tomorrow! 
Opening the show was local Exonian Adam Sweet, playing a blues rock sound developed over a number of years. A large percentage of the audience are already in place at this point and they were treated to a fine selection of hard blues rock and softer ballad tunes, all delivered with come great guitar work from Adam.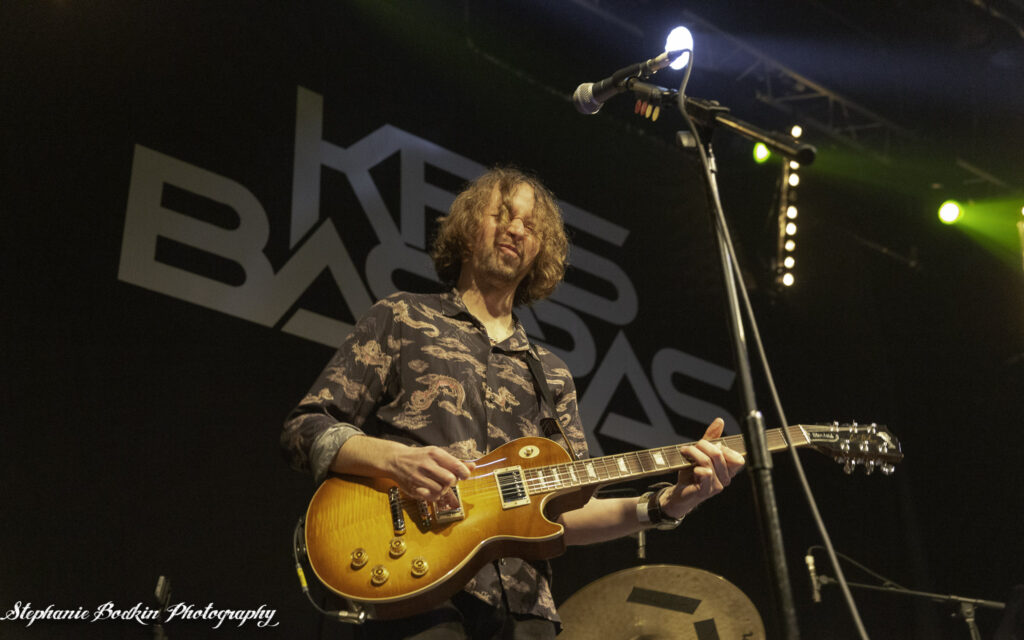 Following Adam Sweet should've been Florence Black, one of the hottest Welsh bands around, but due to illness within the band they had to pull out of the show on the day. To ensure their slot would not go unfulfilled, Kris Barras and Josiah Manning put on a short acoustic set, covering a mix of original tracks not in the main setlist and some covers. Considering the set was only put together that day, both Kris and Josiah put on a great show, with the undoubted highlight being when they were joined on stage by Inglorious frontman Nathan James for an awesome version of Guns'n'Roses' Sweet Child Of Mine.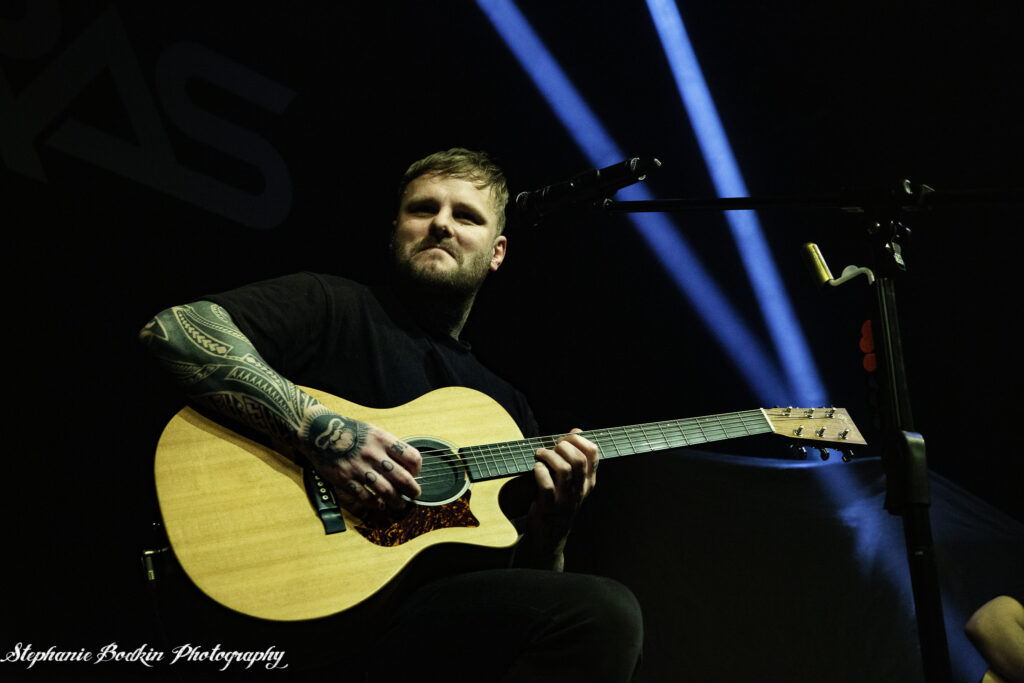 With the acoustic set complete it was a quick turnaround before the whole band were back on stage to deliver the main show for a close to sell-out crowd. Opening with a typically energetic rendition of Hail Mary it was clear the band were relishing being back on stage following the previous two years of restrictions. Following Hail Mary, the band played Dead Horses, the first of four songs to feature from the new album, Death Valley Paradise, across the set. These Voices was another early highlight, slightly slowing the pace after the opening few tracks and demonstrating the bands' ability to match the thunderous rock numbers with more melodic ballads.
Moving into the second half of the set, the band focused more on songs from their previous albums but still found an opportunity for one last cover by playing Going Down originally written by the Alabama State Troupers. A great performance of My Parade brought the main show to a close before the band returned to a delighted audience for a one song encore of Lovers and Losers. Overall, the Kris Barras Band delivered a fantastic show and only furthered their reputation as both a great live band and as one of the most exciting rock bands to come out during the past few years.
Words: Chris Bodkin
Images: Steph Bodkin