Tonight it was an 'expanded' KK's Steelmill as the big room was fully opened up to allow some room to breathe for the sold-out show.
The show was opened by The Damn Truth, a collection of Canadians hailing from Montreal specially imported for this tour and if you've seen them before you'll know why. A group of hyperactives fronted by Lee-La Baum who was already in full song during the walk-on intro tune; Jefferson Airplane's White Rabbit.
On stage tonight she was accompanied by PY Letellier on bass, Tom Shemer on guitar and Dave Traina at the skins. Lee-La herself provided vocals and guitar and an inexhaustible amount of energy.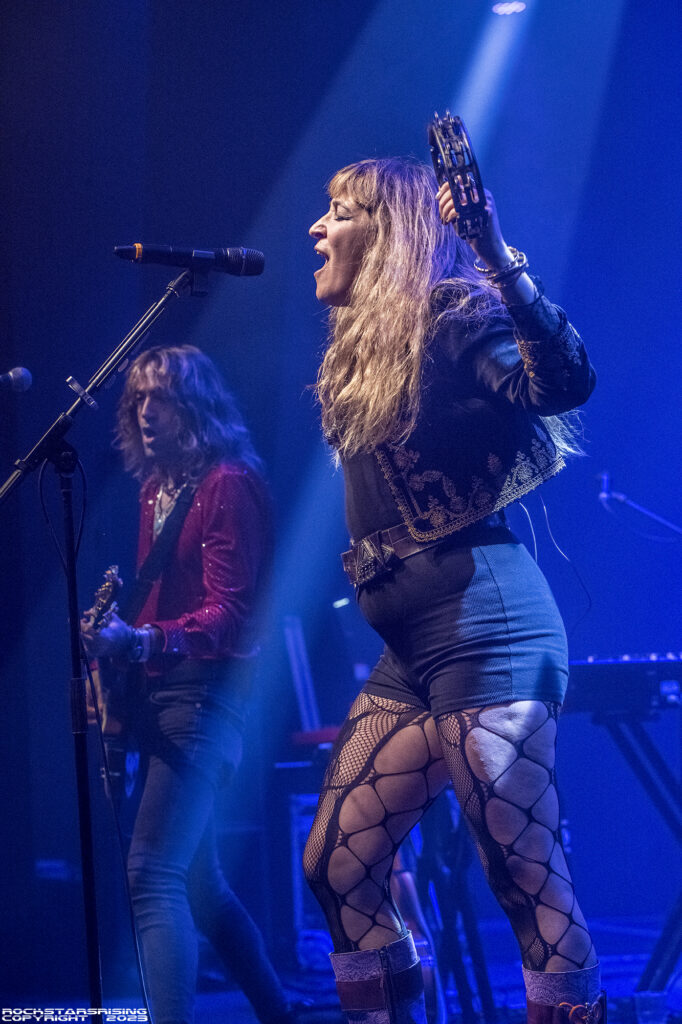 Having seen the setlist I was surprised that it didn't include the band's new single, I Just Gotta Let You Know, due for release a few days after this show but that doesn't mean that the songs they did play lacked anything at all – they didn't!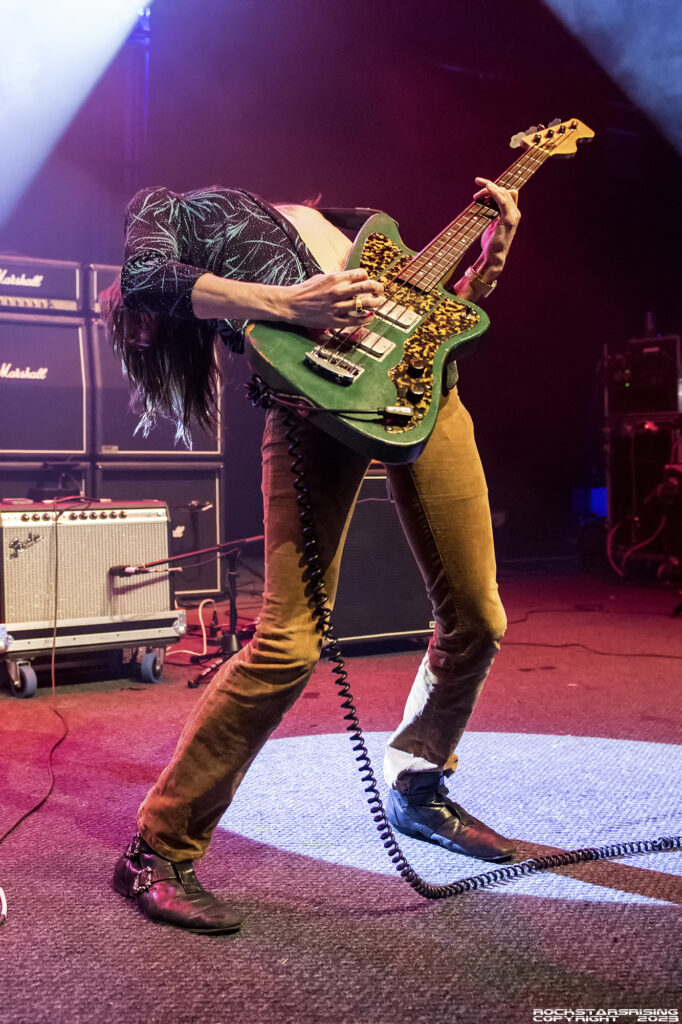 Their most recent album, Now or Nowhere, released in 2021, provided the majority of the songs once Lee-La had finished singing White Rabbit and the opening salvo came in the form of This is Who We Are Now from that album. There were a further 5 songs from the album broken up only by Too Late taken from the band's self-released first album, Dear in the Headlights released in 2012 and later Get With You from their second album, Devilish Folk (2016). To be honest with you, I'd have liked to have heard the band's version of Gimme Shelter to hear how it compares to my two favourite versions – neither of which is the original by the Rolling Stones!
Not a word of a lie, the crowd loved The Damn Truth, a fitting opener for Glenn Hughes.
Setlist:
This Is Who We Are Now
Full On You
Too Late
Lonely
Only Love
Look Innocent
Get With You
Tomorrow
Take a break, the room is near full, it's time to Burn!
Glenn Hughes returns to his roots, well, nearly his roots, which were just up the M6 in Cannock. What can I say about Glenn Hughes that hasn't already been said,  very little in truth, his enthusiasm, vocal capabilities, musicianship and appreciation of his audience have all been unsullied by time. Bear in mind that most of the songs tonight have been taken from Deep Purple's Burn, released in 1974, an album I bought the year I went to university (yes, I'm old!) along with a few old favourites from other albums of that era.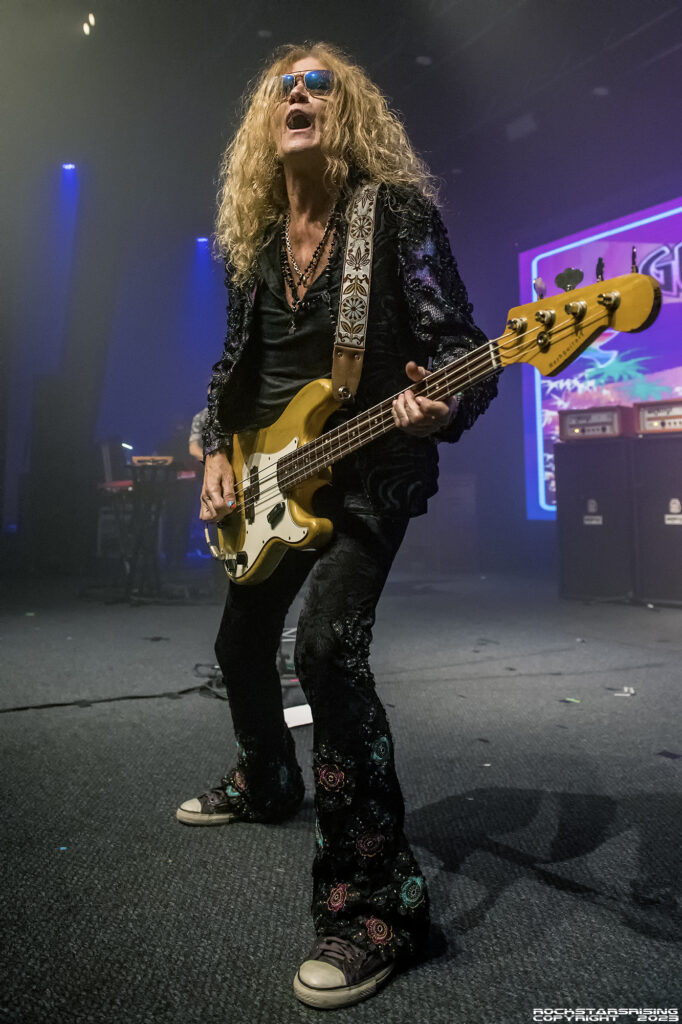 Stormbringer opens the set, taken from the album of the same name and also released in 1974 – a busy and very productive period for Deep Purple. Extended tracks (only 10 songs in the entire set), plenty of chit-chat and gossip, meant that the near 2-hour set went over in the blink of an eye. The Danish contingent on stage looms large with Soren Andersen on guitar and Bob Fridzema on keyboards but is equalled out by the presence of Brummie, Ash Sheehan, on drums.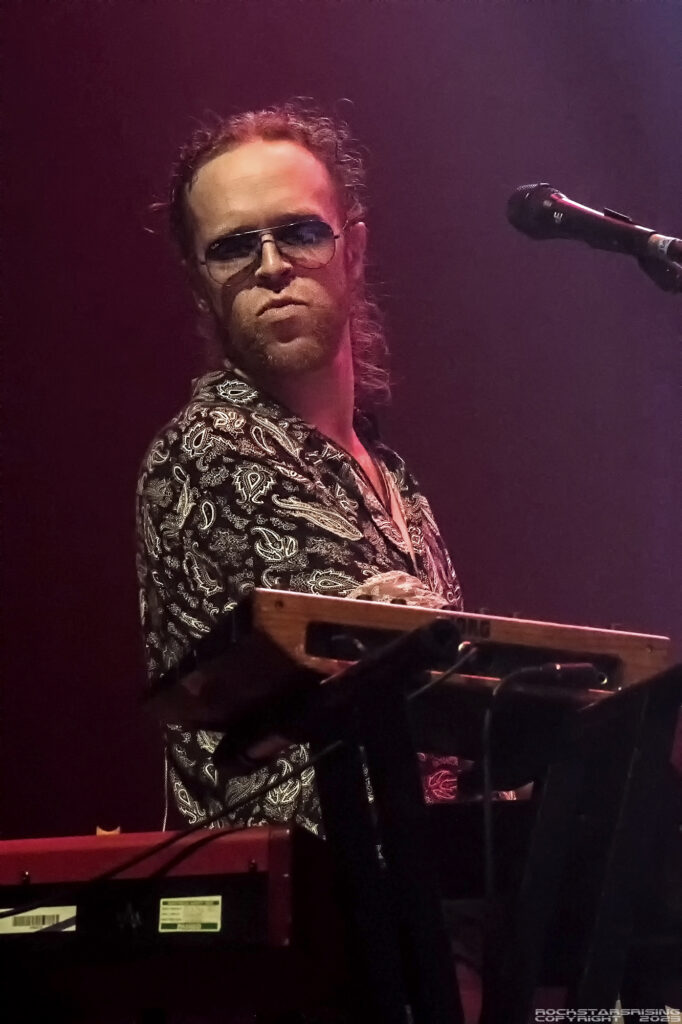 Burn takes over as Might Just Take Your Life and Sail Away get performed in quick succession. A segue of You Fool No-one, Highball Shooter, with a decent drum solo included, followed by a reprise of You Fool No-one comes next. Glenn talks freely, and quite fondly, about his time with Deep Purple before Mistreated gets an airing.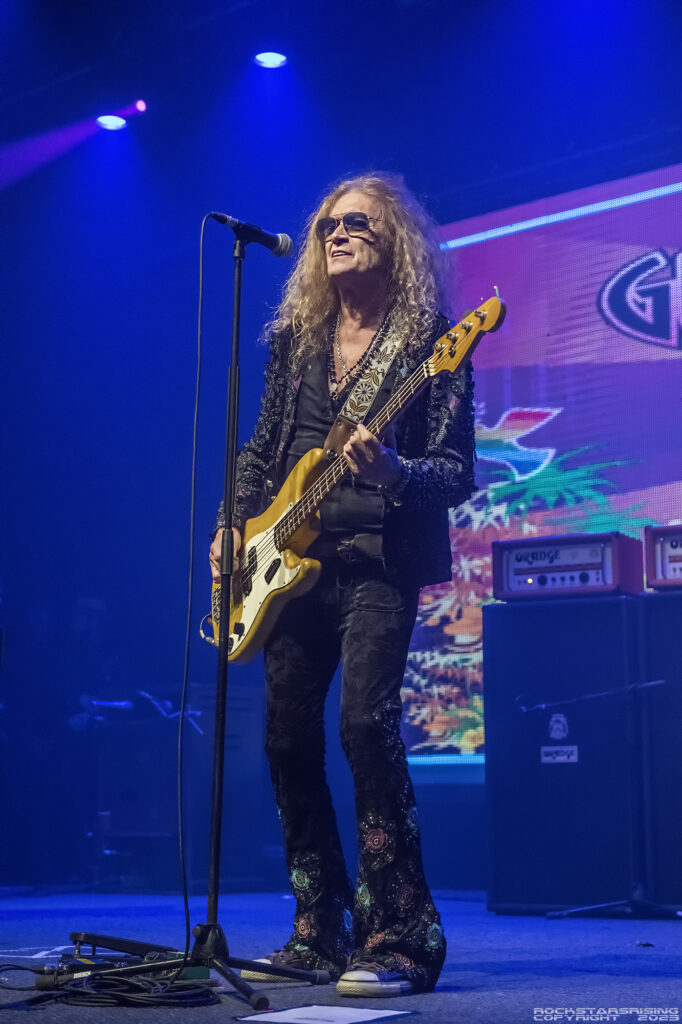 Time for a change of album with 2 songs from 1975's Come Taste the Band which end the regular set. It's time to make sure the audience are fully awake as the encores, Highway Star from Machine Head (1972) and Burn finish off the night and, I suspect, many of the audience.
You can't take anything away from this man, his voice is tremendous, his bass-playing superb; he entertains every time I've seen him. Another great night at KK's Steelmill! Nostalgia at its very best.
Words & images: Reg Richardson (RockStarsRising Photography)