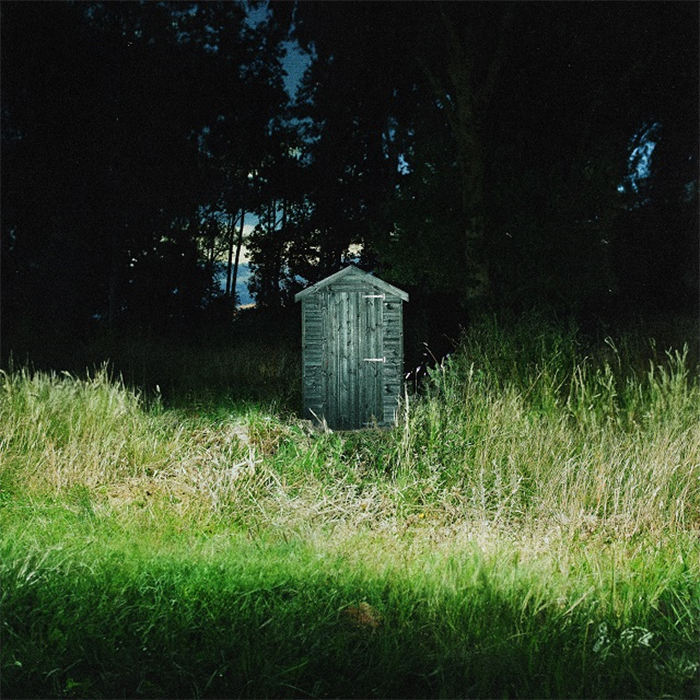 Watch the video for 'Brambles' HERE
2024 World Tour on sale now
Frank Carter & The Rattlesnakes | Photo credit: Brian Rankin
Frank Carter & The Rattlesnakes are today sharing new single 'Brambles', the second song to be taken from their forthcoming album Dark Rainbow, out 26th January 2024. It follows recent new album cut 'Man of the Hour', which saw support across BBC Radio 1 from Clara Amfo, Dan P Carter and Jack Saunders, as well as at Clash, DIY, Dork, Evening Standard, Guitar World, Kerrang!, The Line of Best Fit, Louder, NME, Rock Sound and Rolling Stone UK.

'Brambles' comes on with a palpable sense of foreboding and menace, and arrives as something of a plea for a perfect love. It's a song that probes for an answer to why we give ourselves over to the pain that can come from relationships, Carter singing "Why does our love feel like brambles?"

It's another song that leans into Dark Rainbow's path of self-evaluation and reflection. 'Brambles' claustrophobic atmosphere is ripped apart as Carter's roaring vocal bursts the chorus wide open. Frank Carter explains further:

"Brambles is a melancholic bop born from the bramble thorns of love we let grow around us until we are tangled with no method of escaping unscathed. Like our neural pathways become stronger and deeper with each unconscious action, the thorns of love hook deeper and the brambles wrap tighter until we are barely recogniseable and even our loved ones can no longer comfort us or lead us to safety for fear of being cut and torn themselves. An ode to the passion of love and a warning not to get lost in it when you go looking."

Hear new single 'Brambles' on streaming services here and watch the video below.
Pre-order the new album Dark Rainbow here.
The last time that many UK fans will have witnessed the band will have been at their sold-out Alexandra Palace show in London, or on the mainstages at Download and Reading & Leeds festivals, or headlining this summer's 2000 Trees Festival. In the wake of Dark Rainbow's release in January, the band will also be embarking on their biggest tour to date as they announce details of headline shows through the UK, Europe, Australia and USA for 2024.

All tickets are on sale now from the band's website here.
Frank Carter & The Rattlesnakes World Tour 2024
06 Feb – The Great Hall, Cardiff, UK
07 Feb – O2 Academy, Bristol, UK
09 Feb – Academy, Manchester, UK
10 Feb – Northumbria Uni Student's Union, Newcastle, UK
11 Feb – Barrowland, Glasgow, UK
13 Feb – O2 Academy, Leeds, UK
14 Feb – Wulfrun Hall, Wolverhampton, UK
15 Feb – Roundhouse, London, UK
16 Feb – Roundhouse, London, UK
22 Feb – Metropol, Berlin, DE
23 Feb – Live Music Hall, Cologne, DE
24 Feb – Le Bataclan, Paris, FR
26 Feb – AB Main Hall, Brussels, BE
27 Feb – 013 Poppodium, Tilburg, Netherlands, NL
16 Apr – Magnet House, Perth, AUS
18 Apr – The Gov, Adelaide, AUS
19 Apr – 170 Russell, Melbourne, AUS
20 Apr – Barwon Club, Geelong, AUS
23 Apr – Triffid, Brisbane, AUS
24 Apr – Crowbar, Sydney, AUS
13 May – The End, Nashville TN, USA
14 May – Subterranean, Chicago IL, USA
17 May – Horseshoe Tavern, Toronto, ON,CAN
20 May – Foundry, Philadelphia PA, USA
21 May – The Gramercy Theatre, New York NY, USA
22 May – Atlantis, Washington DC, USA
Frank Carter & The Rattlesnakes | Photo credit: Brian Rankin
More about Frank Carter & The Rattlesnakes' new album Dark Rainbow

Frank Carter & The Rattlesnakes' new material arrives as their first since 2021 album Sticky, the latest in a run of three consecutive UK Top 10 albums which also featured the BBC Radio 1 A-Listed single 'Go Get A Tattoo'.

For a band who burned as bright as Frank Carter & The Rattlesnakes did when they exploded onto the UK punk scene in 2015, nobody could've imagined the band they'd become. Since the release of their firecracker first EP Rotten, it's been a bewildering eight years for Frank Carter and Dean Richardson. They've put out four killer albums, toured with Foo Fighters, headlined festivals, bagged three UK Top 10 albums, and featured Tom Morello, Bobby Gillespie and Cassyette to guest on their tunes. Now on the cusp of releasing their fifth LP, Dark Rainbow, the two old friends are taking stock. "Normally we don't look backwards when making a record, but this has been looking to reach us for a long time," Richardson explains. "Some songs are old ideas reworked, fresh eyes on something that didn't quite fit on their other records." Richardson remembers, "Some of these songs were lost along the way because basically we didn't really give them the space."

In contrast to their previous records – which were snapshots of the time and mindset in which they were made – Dark Rainbow was born from self-reflection, memory and gratitude. "I'm just witnessing the world change so quickly and I'm still trying to come to terms with who I am and what the authentic version of me is," Carter says. "By giving people what I thought they wanted I think I got further and further away from who I actually am, you know? So now, first and foremost, I'm prioritising what I need. Sobriety has been really, really helpful for me."

The southern gothic balladry and crooning alt rock that they've experimented with on their previous releases is boldly up front on this record. There are a select few ragers on there too, for good measure. It's not so much a new direction, but Carter and Richardson centering who they really are, mining their souls and unearthing the music that lives within them. "From the start, the ballads always came easy to us," Richardson remembers. "But at no point did we question whether we should make more of them. Now we are."

Carter explains that this is the most authentic album he's ever made, and that came from them doing the work, and really getting to know themselves and each other. "We've lived a lot of life together," Carter says. "A lot has rested on our shoulders. In a creative sense that's a beautiful thing."

Dark Rainbow is a bold exploration of who Frank Carter & The Rattlesnakes were, who they are and who they can someday be. There's an undeniable strength in self-acceptance and in the search for your authentic spirit. That strength emanates from them and can be heard in droves on their new album. As they gear up for headline tours through the UK, EU, USA and AUS in early 2024 and the release of Dark Rainbow in January, Carter and Richardson have never been more ready.
Frank Carter & The Rattlesnakes – Dark Rainbow
1. Honey
2. Man of the Hour
3. Can I Take You Home
4. American Spirit
5. Happier Days
6. Brambles
7. Queen of Hearts
8. Sun Bright Golden Happening
9. Superstar
10. Self Love
11. A Dark Rainbow

Website | Facebook | Instagram | TikTok | X | Youtube