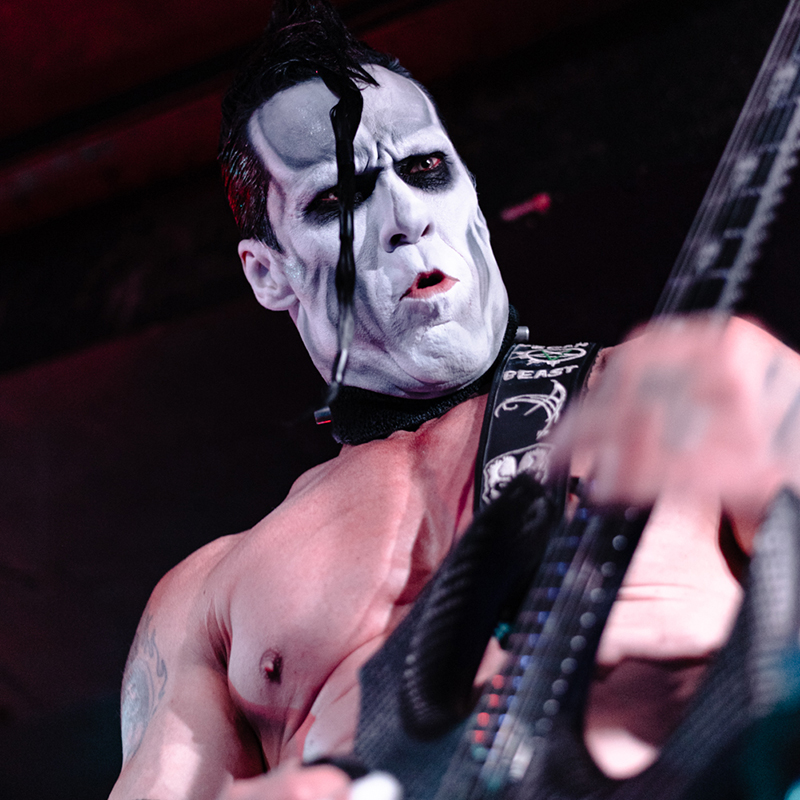 You know you have been to a great gig when people still sing in the venue, and on the streets, once the show is finished. This was the case for Doyle's performance at The Underworld.
Last Tuesday, The Underworld stage gave its way to horror punk-rock band Doyle supported by 6am Saint and So Long Until The Séance (S.L.U.T.S.). Outside of Doyle, I didn't know much about the others, so it was a real pleasure getting to experience something new.
6am Saint were the first to go, formed in 2018 by frontman Nathan Fire Jackson. Nathan shared his story of how years before he managed to grab one of Doyle's guitar picks and the luck it gave to his band – maybe the real 'Pick of Destiny' that Tenacious D was looking for. It was clear the band was well chuffed to be there as they delivered a performance with a good stage presence and some serious drumming skills. I think, given a chance, they will go somewhere. They played a mix of old and new tracks, including 'Poppin' Indigo' – probably one of my favourites from this band – 'We Out', 'East Street' and 'Spino'. This is one of those bands that is best experienced live.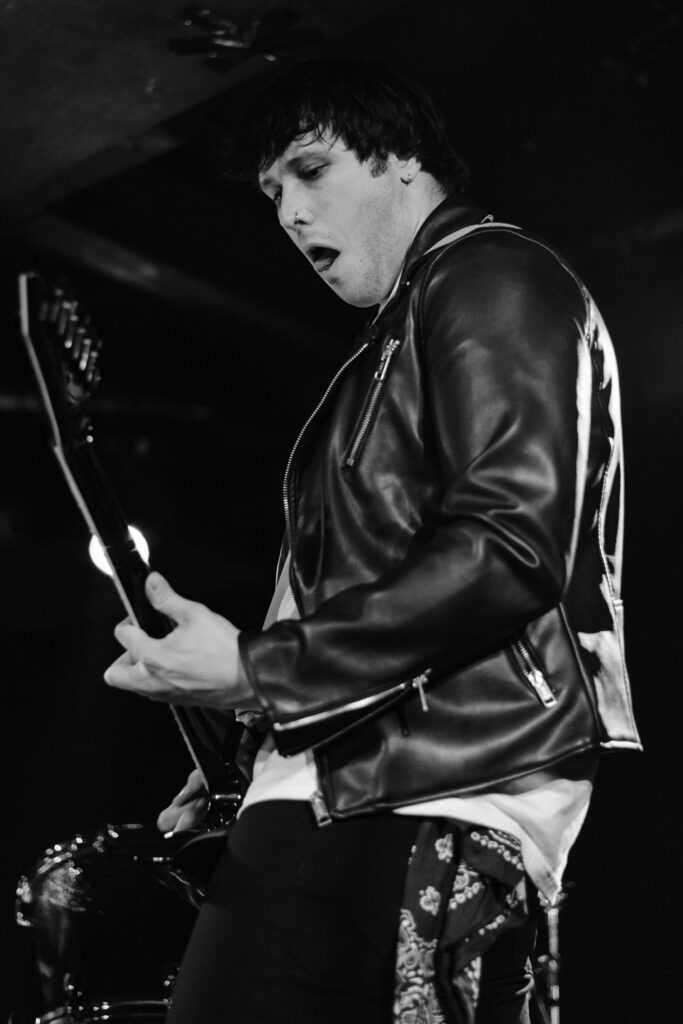 Next were S.L.U.T.S. a quintet from Ireland who looked very crammed on a stage that had 2 drum kits on it, but still managed to find a way to move about and cross each other during the show. Opening their set was 'Carol Anne', a song on the slowish side, with a very catchy chorus which I thought would have been better-suited midway, once they had a warmed-up audience that could have sang along. The tunes that followed were 'Dead Boys' and 'Necrophiliac, both tracks from their B-Movies Superstars album released in 2021, a cross between 69 Eyes and Cradle of Filth. 'Prom Night', 'Suspiria' and 'The Hex' came next. The set ended with their latest single 'These Ghouls'. The highlight of this band? in true horror style, mid-way through the gig, frontman Mike Van D 'strangling' one of his guitar players with his mic's cable – of course, a nice farce which was fun to watch.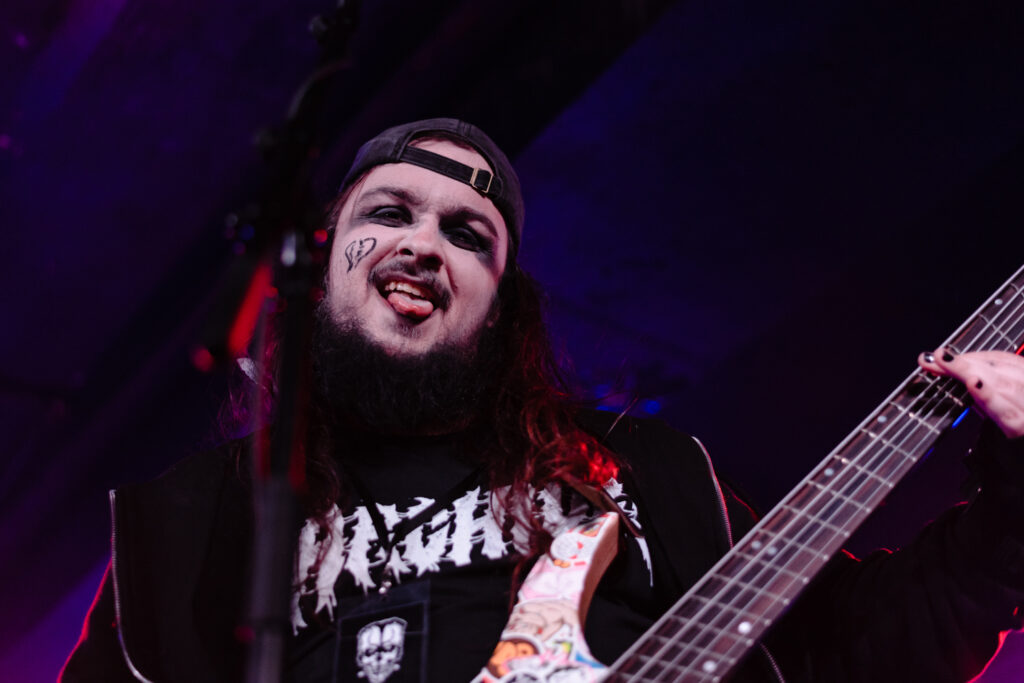 Now to the meaty part of the night, Doyle entered the stage with the ever imposing figure of white and black painted Doyle Wolfgang Von Frankenstein, followed by bondage masked Alex Wolfman Story, bass player Brandon Strate and drummer Wade Murff. The energy of the band and the crowd were to the roof, with the band kicking off with 'Abominator' – a nice warm-up setting the pace of the night – followed by 'Beast Like Me' and 'Cemetery Sexxx'.
To those new to the band, Doyle doesn't just offer amazing music, they also offer a dramatic performance, this time led by Alex singing and jumping so much to the point he had to give up his mask during 'Show No Mercy', followed by a series of water showers and body floor dragging which blew to full-on sexual references to the sound of 'Witchcraft'.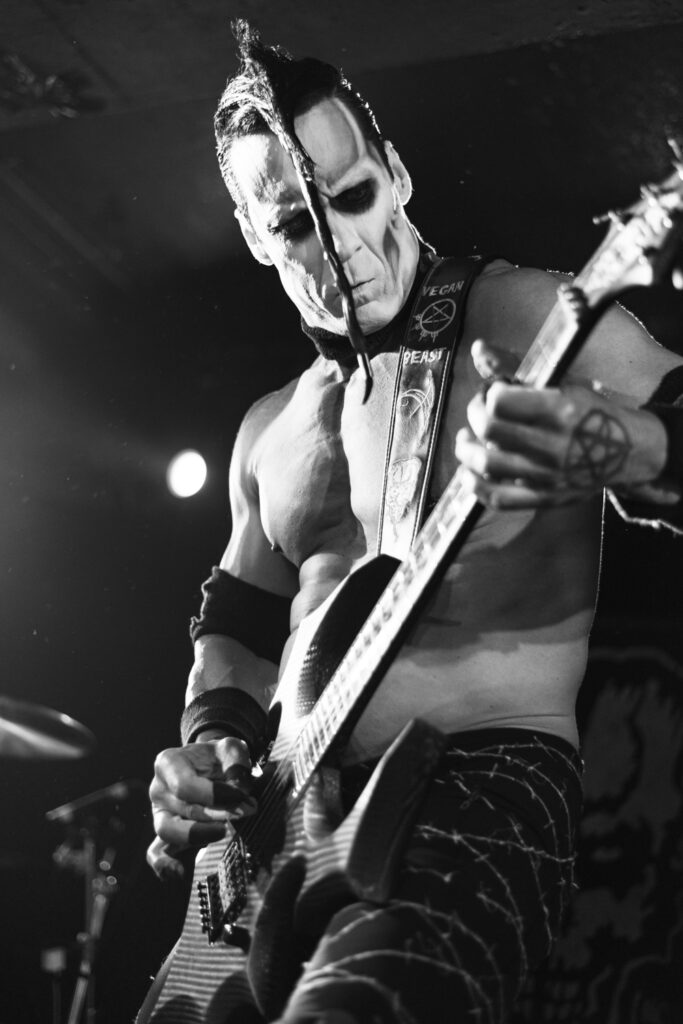 Song after song, the pace was kept fast and unstoppable, with Doyle's angry guitar slapping and chewing gum balloon popping – I wouldn't be in between his hand and guitars, I was only a couple of inches from him and that was thrilling and scary at the same time – with an audience getting hotter and crazier by the minute, pushing to the front trying to reach out to the members and even throwing a glass of whiskey to Alex's face- let's just say he was not happy about it. The only quiet moments were those in between songs, with Alex presumably catching his breath and telling the people in the room "you can dance to it if you want to" and the time he left the stage to reach the middle of the room during 'Witchcraft'. Among the other tracks played through the night there were 'Dreaming Dead Girls', 'Valley of Shadows', 'We Belong Dead' closing with 'Where Hell Is Warm'.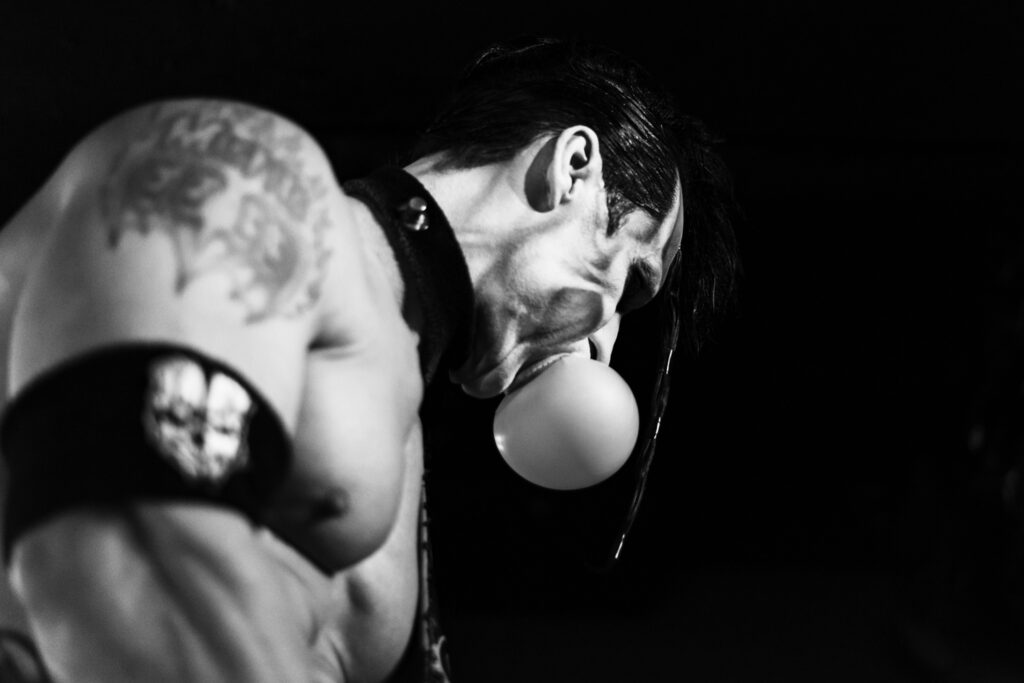 The night ended with the ladies, coming out from the restroom, singing 'Cemetery Sexxx'  out loud.
Words & images: Anna Marchesani (Nocturna Photography)