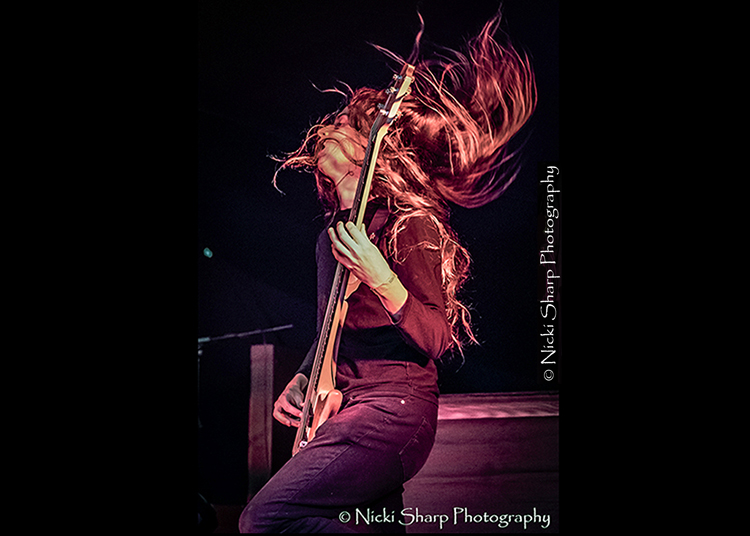 After a 2 year hiatus, Breaking Bands festival returned to Stoke Prior Sports & Country Club for a long bank holiday weekend of new and high energy Rock and Metal. They brought us 55 bands across 3 stages over 5 days in North Worcestershire.
Organiser Jay has created an event to showcase up and coming original rock acts from around the country in a very professional environment. The festival is destined to be THE festival that other organisers would pay good money to attend themselves, and this sentiment comes through over the whole long weekend.
For the first evening, local rock school bands get what is probably their first opportunity to play on a professionally run stage to an unfamiliar audience. They all did themselves huge credit, and hopefully it's the start to some successful musical careers.
The first full festival day (day minus 1) on Thursday June 2nd brings us a first rate line up of talent on the Forge Music stage as campers make their way on site and set up for an English springtime event that sold out months before.
Day -1 starts at 5pm on a wonderfully sunny day. An early problem for Jay is being told at very short notice that the opening act is unable to attend! Seamlessly reworking the schedule, he brings back the previous evening's standout Rock School local band 7 Year War. What better way to kick off than awarding them a main stage gig?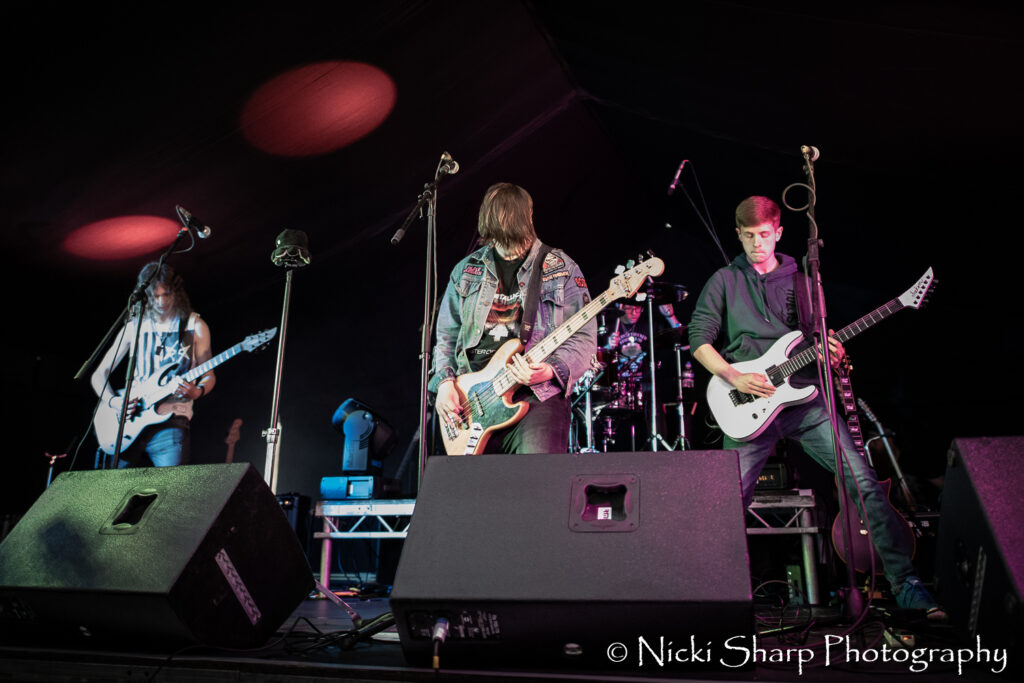 These young lads prove that Heavy Metal is alive and kicking in Worcestershire! They know how to use the stage and get the audience behind them. With some original songs and a couple of Metallica covers 7 Year War really impressed with their traditional thrash and hardcore riffs.
Circus 66 from Reading brought us 'dirty hard rock with a real groove', driven by bassist Luke Ward's funky riffs. Lead singer Annabelle has serious presence and was not afraid to get off the stage and over the barrier to dance with the appreciative audience and belt out some fabulous tunes including Jekyll or Hyde, and their new single Monster.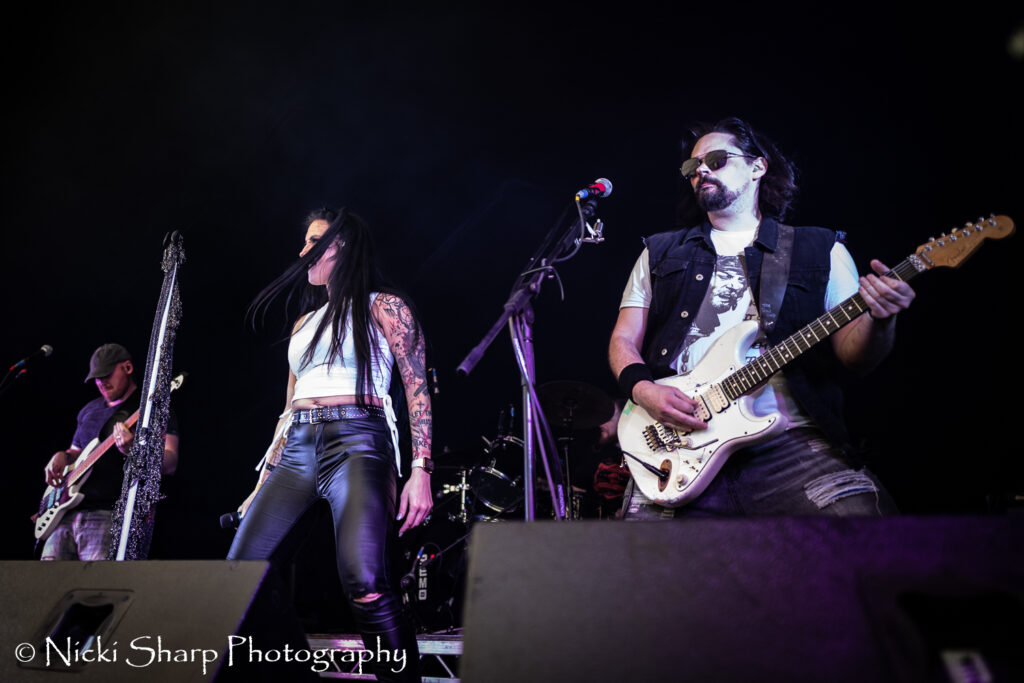 Next up was alternative heavy rock outfit, A Ritual Spirit, down from Edinburgh. A very likeable bunch with a driving sound, big riffs and a hint of Korn. What's not to like?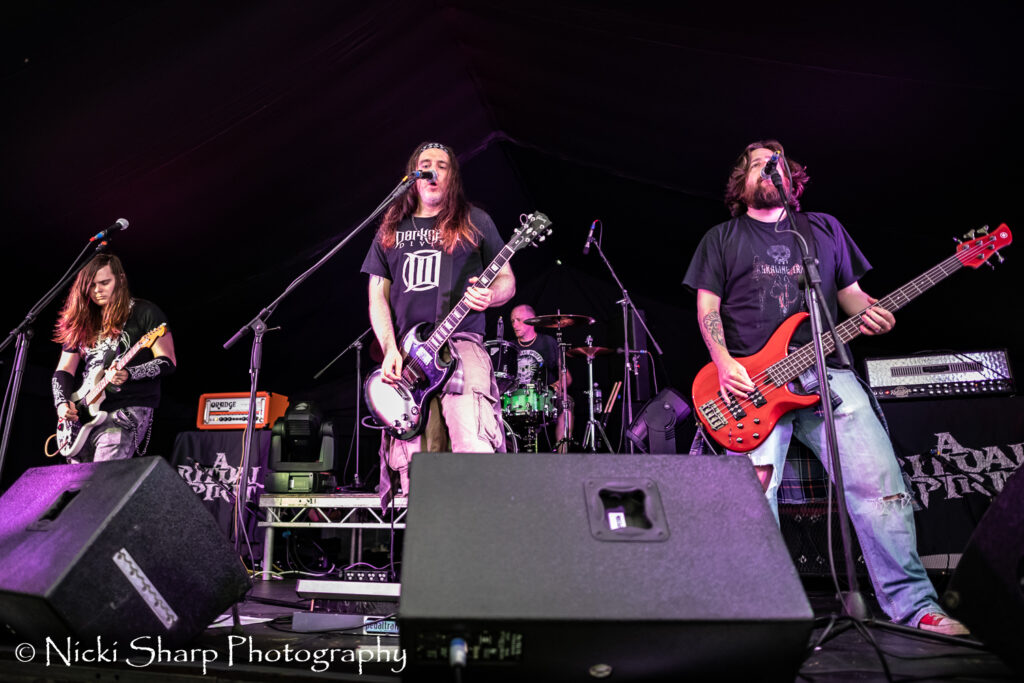 The final act on the Forge Music stage was the North Wales melodic rockers, Mad Haven. A fresh faced three piece with endless energy, plenty of hair and tunes reminiscent of 90s bands such as Little Angels. With opening track Wait To Continue the audience bring out their air-guitars and were singing along, swept up in the excitement of the performance. If there's any justice these guys are heading for the big time!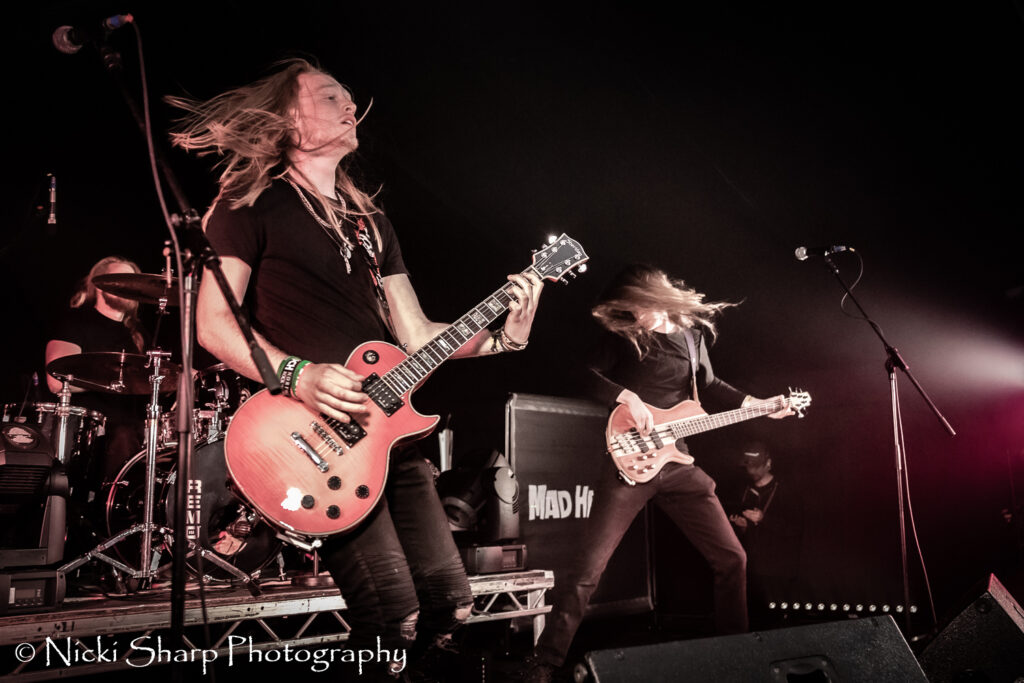 As the lights came up, the sun had gone down on the Forge Music stage and the crew started preparing for the first full festival day tomorrow.
Words: Nic Smith & Nicki Sharp
Images: Nicki Sharp