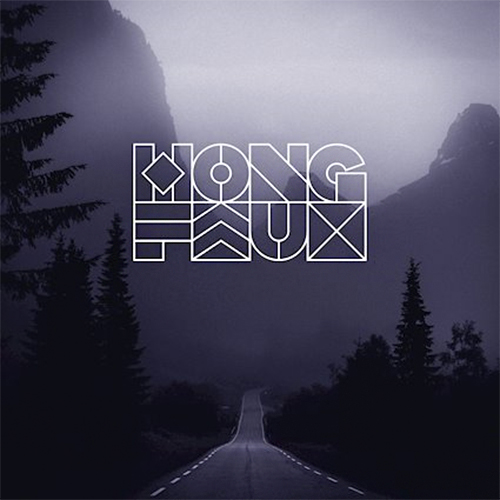 Swedish rockers HONG FAUX release their fabulous album 'Hong Faux' on 26th August, out on Golden Robot Records. 

The self-titled compilation album summarizes alternative rock band Hong Faux's best work to date, from their debut "The Crown That Wears the Head" via the mini-album "Hello Neptune" to "A Message from Dystopia". 
It's the perfect introduction to the band, ranging from high octane, heavy and catchy alternative rock anthems, full of hooks galore and riffs that will make you want to jump up and punch your fist through the roof, to mellower, introspective and slow-moving tracks of a more evocative nature, both musically and lyrically.
Track by track
Feign death to stay alive:
Arguably one of the band's most listened to tracks that deals with the paradoxes of modern life from someone looking in from the outside. One of Sweden's biggest stars, Titiyo is singing the chorus line in this recording.
Deathmatch:
This high paced song borrows references from the old school gaming world to describe a conflict. The video game Quake was (and is) an extremely influential part of pop culture. The main riff is worthy of neck pain.
Coming through the rye:
This melancholic piece harmonizes childhood trauma and was frequently played on European radio stations as well as music television shows.
Peter & Anne:
Peter & Anne is a classic rock bonanza – broad legged, shuffled guitar riffs wrapped in a zombie apocalypse.
Dream Machine:
The progressive "Dream Machine" is a harmonic and rhythmic juggernaut. It's odd rhythmic patterns fits well with the theme of the subconscious mind playing tricks on the conscious.
ATS:
Up-tempo stoner rocker dealing with supercharged, young teens trying to keep up with the ideals of today to maybe earn a spot at the freak show.
Drop The Reins:
Heavy riff based, classic Hong Faux track written exclusively as a homage to Miles Davis. And rock n' roll. 
Beautiful Nothing:
Beautiful Nothing is a signature Hong Faux "arena stoner" song with a chunky riff and a wide, harmonic chorus that always wins the crowd.
Red Eye Black Sky:
The psychedelic Red Eye Black Sky hums away at the nineties with grinding riffs and powerful rhythms while exploring the process of trying to be normal
Hello Neptune:
This power-house riff song is, in essence, a nursery rhyme with bad ass guitars and also a snapshot of the crazy process of "rowing your boat gently down the stream" – not upsetting anybody, not stepping out of line, not being difficult – learned from childhood.
Valar Morghulis:
This grungy mid-tempo tune grinds out the message; "All men will die – but first we live"
A message from Dystopia:
This recording of "A message from Dystopia" was done late at night at the "Eier mit Speck Festival" in Germany – complete with the signature end of the show outro that have finished many shows.
ABOUT HONG FAUX
Ever since Hong Faux's very first recorded notes that started their journey from blog, to magazines, to radio and MTV, people have tried to label the music and try to figure out the meaning of the band's name. A London promoter called it "Old school super sludgy riffology with blues wailin' vox". Listening to the songs 'Present Tense-Less' and 'Bad City Blues' on their debut album, it would be foolish to argue against such a statement. On the other hand, you'll find the sound that brought together four guys with very diverse musical tastes and backgrounds.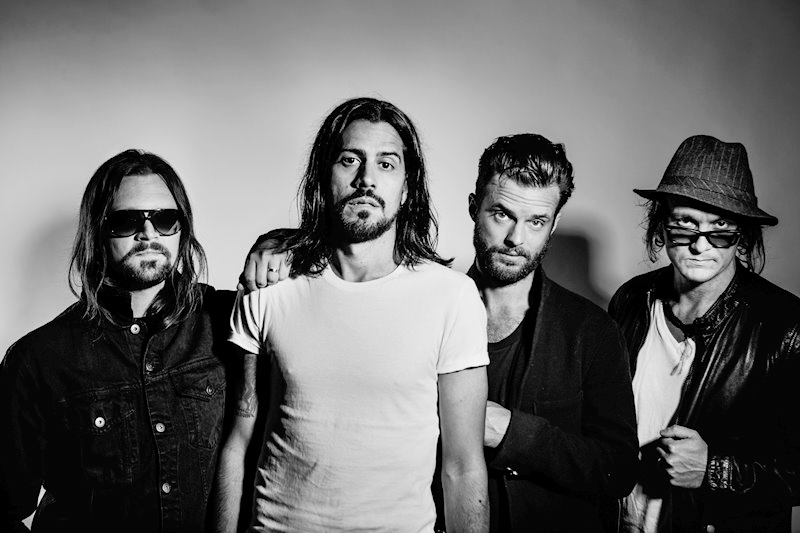 One of the things the band members all dig on the same level is the harder bands that came out of Seattle in the early nineties. So, all put together, with a few added ingredients, you get heavy stoner riff galore with strong melodic vocals that honour the harmonic complexity of the grunge era.
    
"Our ambition is to combine the guitar riffs from the 70's, the grunge scenes more melodic arts from the 90's with modern rock. We have always enjoyed pop choruses and were convinced that the harder rock crew would think we were wimpy. But we were wrong… I guess even the cool dudes like to be tickled on the thighs every once and a while." – lead singer Nik Serén.
    
The four-piece has done shows all over Europe, sharing stages with such diverse bands as D-A-D, Clutch, Graveyard, Danko Jones, Coheed and Cambria and Babyshambles. 2022 will see the release of new material, developed sound and live shows. You can count on Hong Faux delivering both weight and melody, just like they always do.

Line-up: 
Niklas Serén – Lead vocals & guitar 
Björn Billgren – Lead guitar 
Johan Bergqvist – Bass & vocals 
Jonathan Hummelman – Drumkit 

https://www.facebook.com/hongfaux/
https://www.instagram.com/hongfaux/
https://twitter.com/hongfaux
SPOTIFY
https://goldenrobotrecords.com/golden-robot-records/hong-faux/