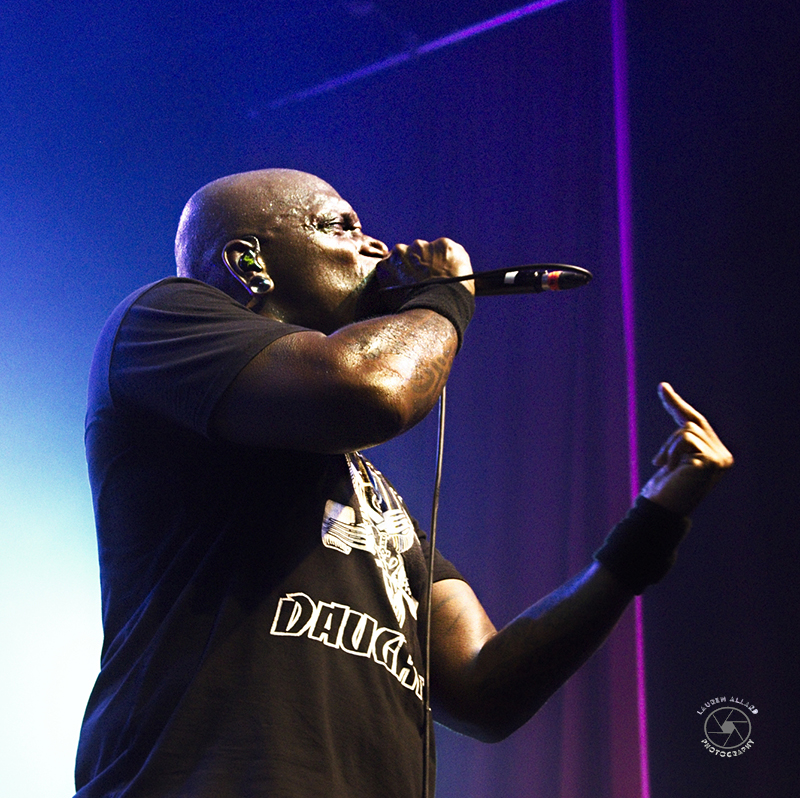 The O2 Ritz, Manchester is full tonight and the building is prepared for an intense night of Trash! Nothing could make the night better than kicking it off with New Orleans' own Crowbar courtesy of the insane legend that is Kirk Windsteinand his 'Troops of Doom'. Crowbar were on at 7:10pm which is fairly early for the Ritz, so the beginning of their set didn't see as many faces but as Crowbar take to the stage to start off a night of very heavy live music they have no intention of letting that stop them. All four members take their places but the set doesn't start going to plan straight away, as the band starts setting up their instruments It takes a good few tries of their first song before all of them are ready and raring to go. With vocalist Kirk saying "We've practiced this song during soundcheck and It all went fine so fuck knows what's happening now".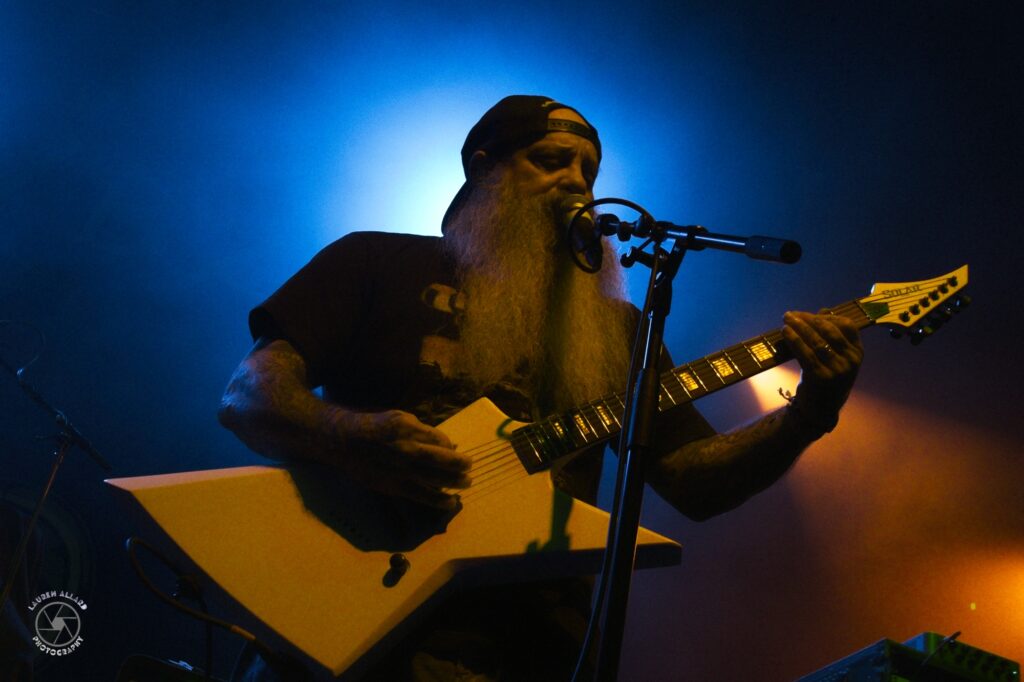 The crowd is fully loving Crowbar, and going absolutely nuts, the look on Kirk'sface says it all as he looks on towards his band mates with the biggest smile before jumping right back into every level of metal seriousness.
With the crowd going nuts, I only just noticed that the sound for me was pretty off. Yes there is the stereotype that at metal shows you can't understand what anyone is saying because "it's just screams" with this it wasn't screaming, no growls but I struggled to know what was going on half of the time with the performance which sadly could have been a factor of how their set started. Nonetheless, the love was there and the crowd got that with them too, nothing could have put this audience down, they loved Crowbar and were now amped up and ready for an insane night of Trash metal.
As Crowbar made their exit off the very cramped stage, the Sacred Reich banner was displayed, if the crowd wasn't amped up before they went up a notch now. The crowd displayed a mix of Sepultura shirts and Sacred Reich. They took to the stage and kicked it off with 'Divide and Conquer' and all hell broke loose. Their entire set was heavy with tracks from 'Awakening' but it was also completely filled with their classics and fan favourites, such as The American Way, Who's To Blame, Surf Nicaragua and Death Squad.
The Ritz is no stranger to crowd surfers, and security was in full gear with the number of crowd surfers for Sacred Reich, and if you weren't getting wacked on the head at the barrier by a suffer going over your head, you're probably deep in the colossal pits which weren't too far behind, as the set went on it was delivered with more and more aggression and venom. Now despite security being fairly on it with the sheer amount of crowd surfers, it didn't stop them from getting knocked on the head a fair few times.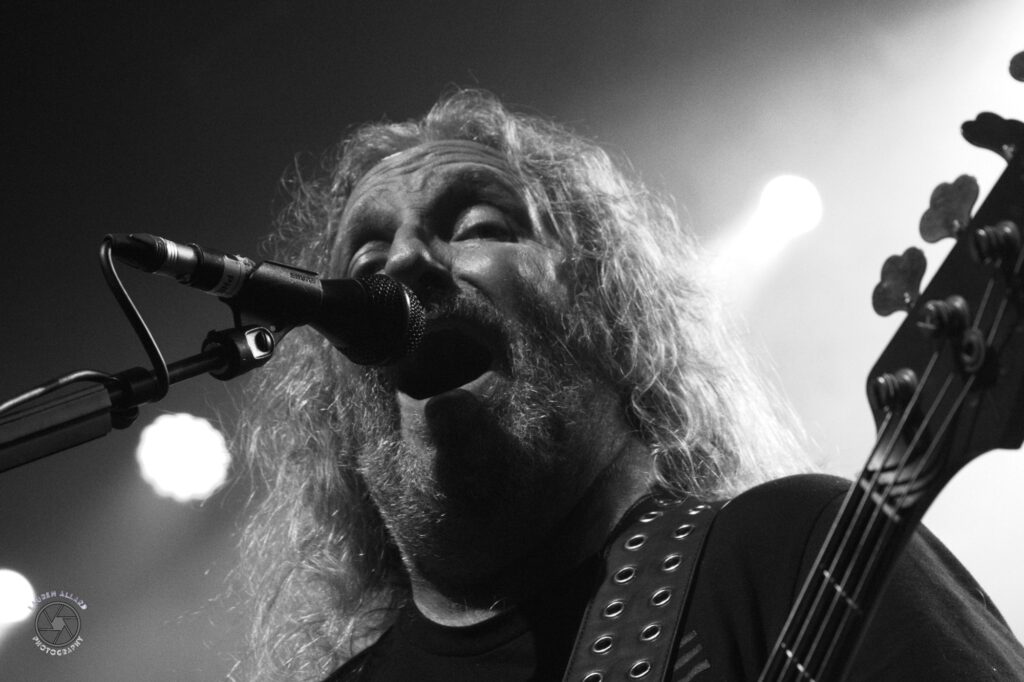 The thrash metal legends bowed to the audience, before leaving the stage and leaving the very hyped up crowd with a successful set to remember.
This crowd is still alive and I'm amazed they are at this point. But the main guys are here and they're ready. 'Warpigs' is blasted out through the speakers and the anticipation was palpable, Sepultura takes to the stage and the crowd goes nuts!
They open up the set with Isolation and it's just the beginning to the 17 song set. Territory then followed. The energy that was being thrown from the stage was crazy and impressive DerekGreenwas sweating out every inch of his body weight by the time Means To An End played. The man is an insane performer there is no freaking doubt about that.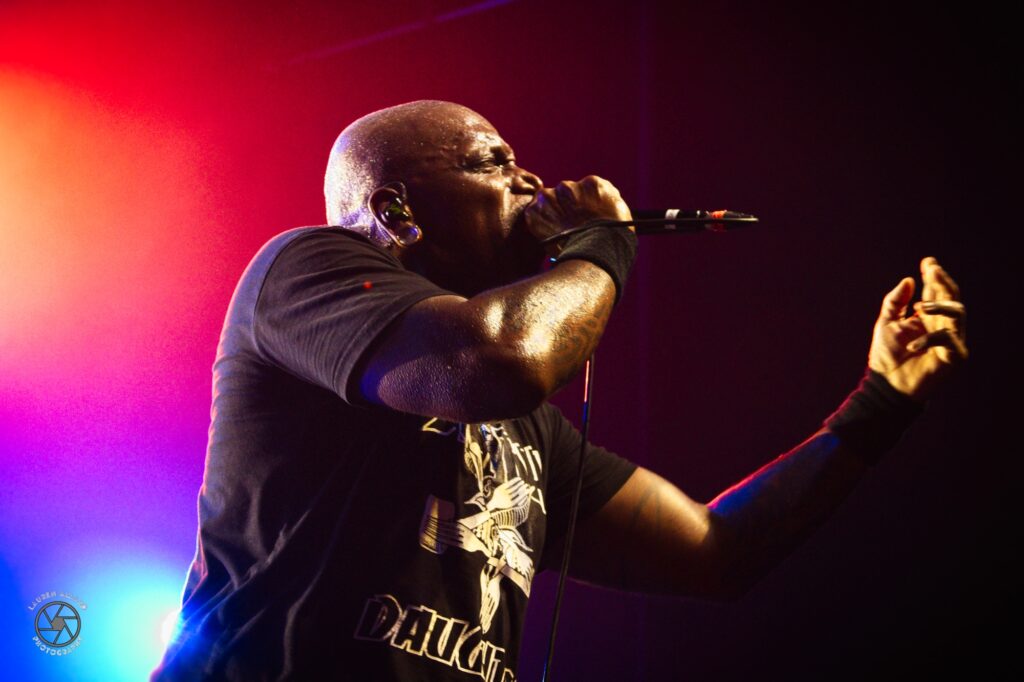 The crowd doesn't hold back with head banging to every single beat and lyric thrown at them, so much hair is going over that freaking barrier! Crowd surfers begin early in the set and they don't hold back, the joy plastered in their face is something else when security brings them over.
This is a show that's been held back the past couple of years and everyone is finally getting the fulfillment that they need. An album tour that got taken away and is now with them and giving them everything they ever wanted.
The riffs are heavy, and no one can deny the incredible vocals of DerekGreen. The man's deep vocals are insane in every good way possible, he may have these deep vocals that blow you away but so do his dance moves. When the band has fun everyone around them joins in!
If you haven't gotten the chance to see Sepultura just yet, they're playing at Bloodstock Open Air next year and you need to brave the pit and watch this band! Brave the pit they're always fun, dangerous but fun, especially that one if I didn't have my camera I would've thrown myself in there the second it started.
Guitarist Max takes center stage to show off someslow riffs but with a suspenseful depth as the crowd claps and cheers along, and suspense is correct because it feels like I'm in a thriller tv show, I mean it's just been Halloween why not a bit of creepiness.
The suspense doesn't last when Derek jumps forward belting it out again.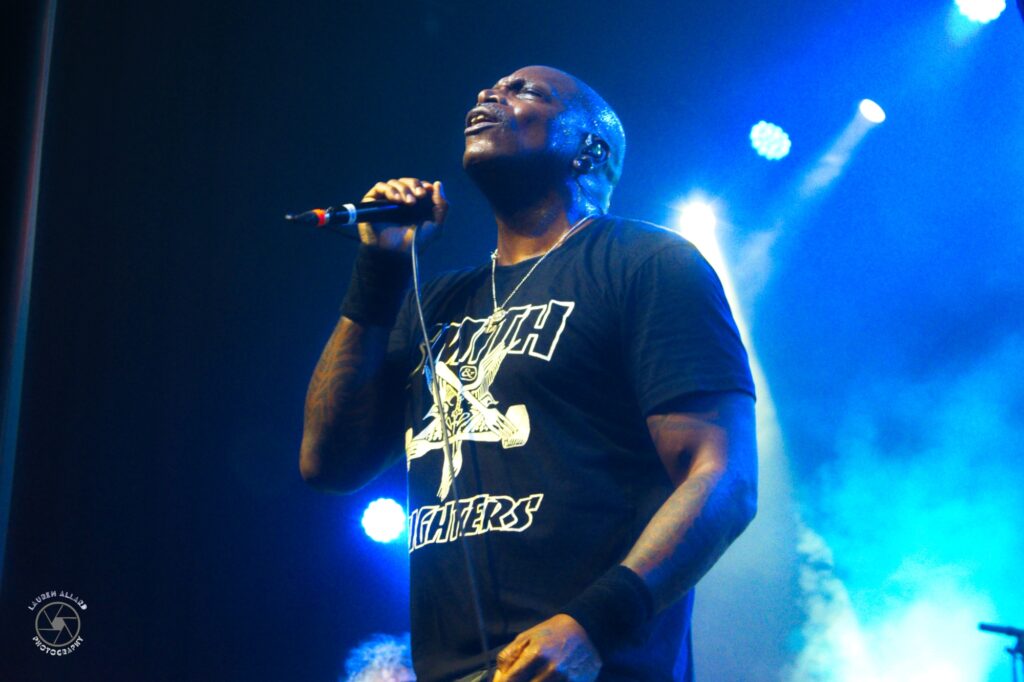 Each member of the band brings in their own brand and style into the performance tonight, the drums were being battered to no end, and the set progressed with a cross section of Quadra hits and back catalog icons, Dead Embryonic Cells, Refuse/Resist and Arise all of which were beautifully brutal in the delivery, not one person wasn't moving, horns were thrown into the air left right and center, and there was not one single point where you saw a metal heads face, with the sheer amount of head banging.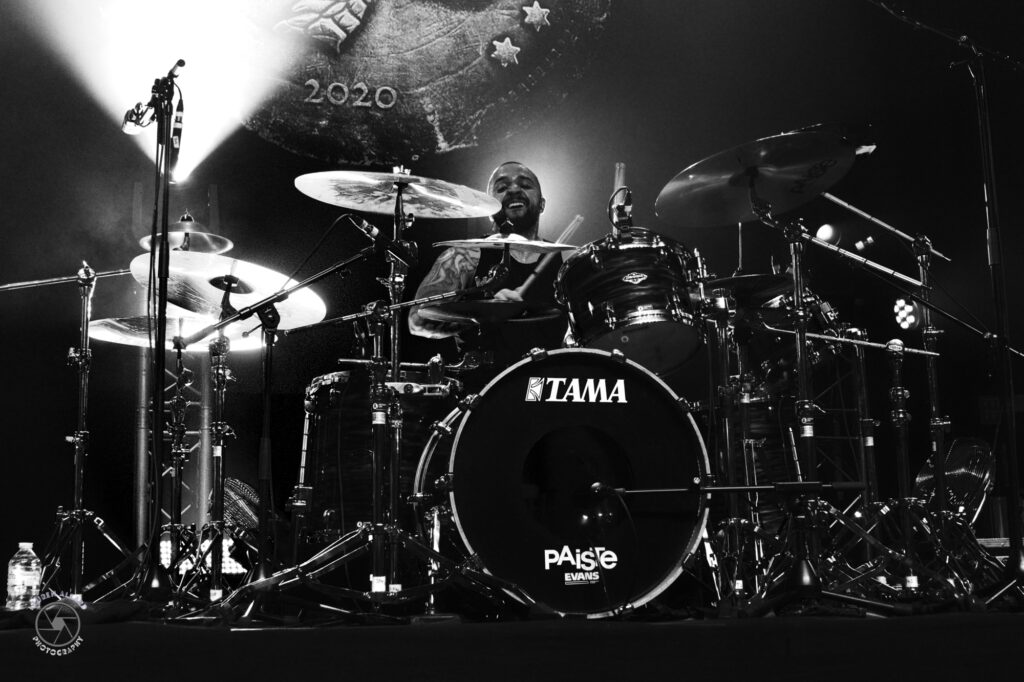 Thrash Metal is sometimes a genre that people forget it exists, or they throw it into the completely wrong category. These legendary bands are long overdue the recognition that they deserve and Sepultura showed that tonight, the delivery, the stage presence, the dedication from the band to the fans and back again was just not only insane but also incredibly beautiful to witness in front of me. Bloodstock 2023 if you're a fan of thrash metal, get a ticket and head down to witness the incredible performance of Sepultura.
Words & images: Lauren Allard