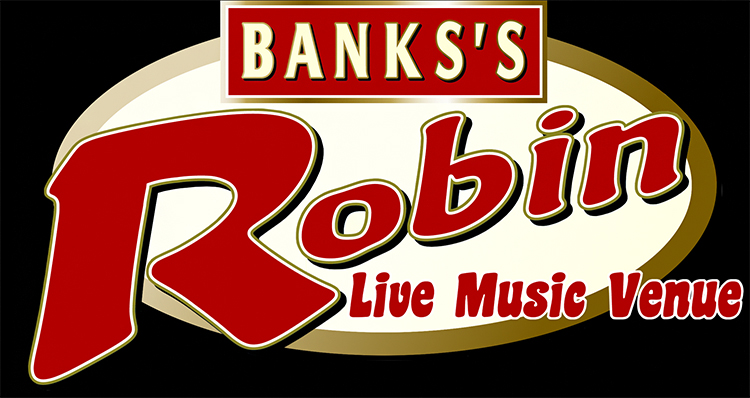 Just a quick selection of gigs from vintage bands appearing at the Robin 2 next month.
March 3rd sees progressive rock band Curved Air returning to the venue. At the front it's still Sonja Kristina who has been there since the band formed in 1970. Alongside her is Kirby Gregory who joined the band 3 years later. Their only hit single was 'Back Street Luv' in 1971 but the band survived a thirty hiatus and are raring to go.
'Romeo's Daughter' are back too, on March 10th. Fronted by Leigh Matty since the band formed in the late 1980's this AOR trio is an ever-popular visitor to Bilston. The band have Sweet Crisis and Black Roze behind them on the night.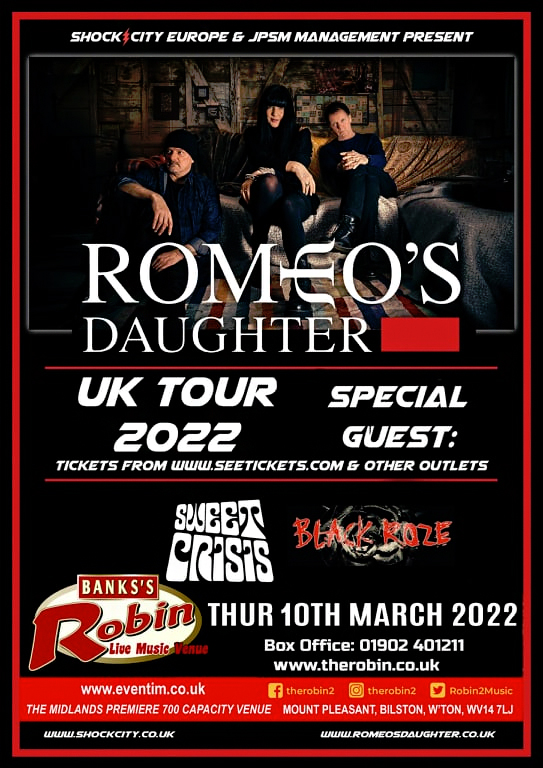 On March 17th New Wave band 'A Flock of Seagulls' arrives back at the Robin 2. From Liverpool (my neck of the woods) the band is still fronted by Mike Score who most people will remember for the crazy hair style. That's been tamed over the years but the band remain as talented as ever despite Mike being the only original member remaining with the band.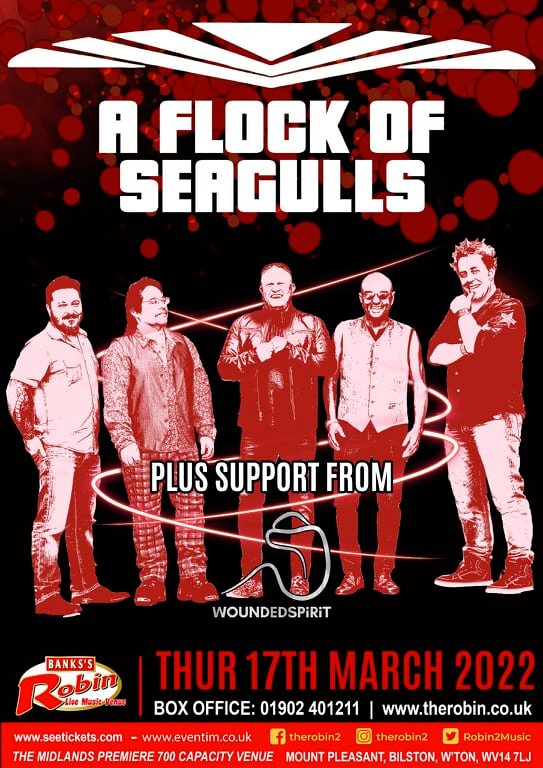 Tickets for all these, and all the other shows being put on, can be bought through the Robin 2 Box Office:
Call 0844 249 1000 or go online at https://therobin.co.uk/