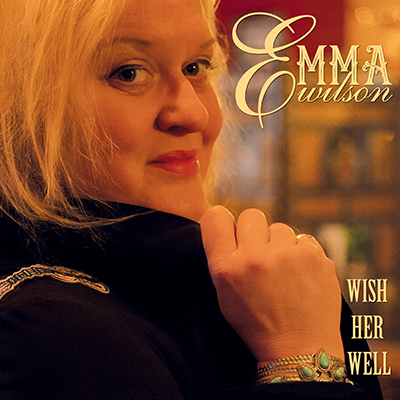 Emma Wilson is born and bred on Teesside and is proud of her heritage. For a number of years Emma has worked, as a collaborator on recordings and in concert, for bands such as the UK Southern Rock giants "Pig Iron" and she was in the house band at "An Evening for Jack", the Tribute to Jack Bruce alongside Bernie Marsden, Mick Taylor & Terry Reid amongst others. Her dynamic & super soulful voice has erupted onto the British Blues scene making a great impact with her vibrant and visceral live performances as well as independently releasing great music.
"Wish Her Well" is her 5th release and the band consists of Emma Wilson: Vocals, Mat Hector: Drums, Percussion & Backing Vocals, Mark Neary: Bass & Keyboards, Adam Chetwood: Guitars with Alessandro Brunetta: Harmonica on "Not Paying".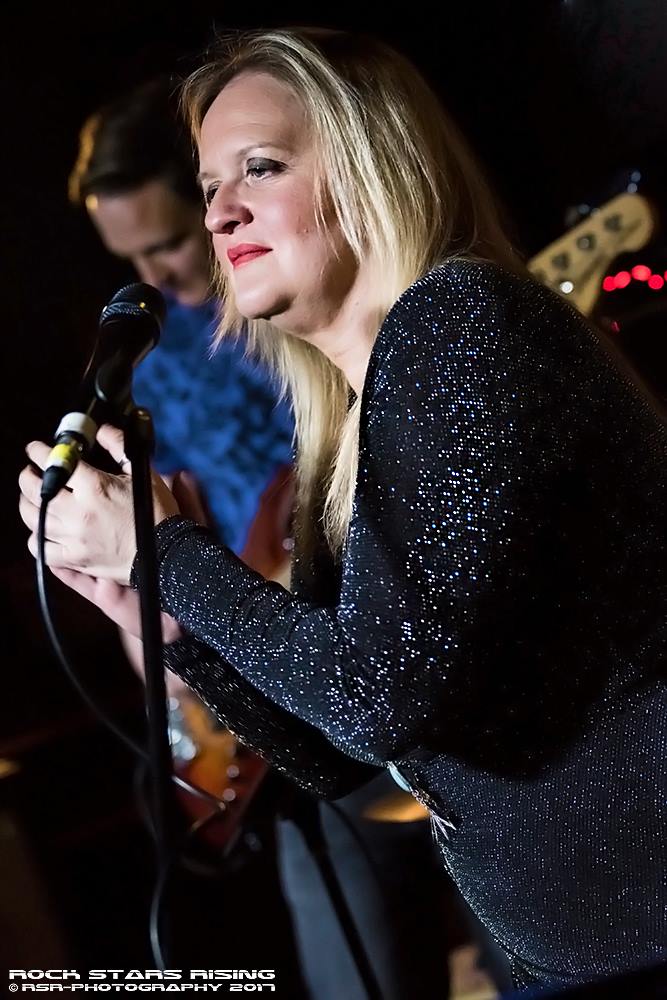 The album opens with the title track "Wish Her Well". Emma has a voice that combines Blues with a rich vein of sixties Motown mixed soulfully to perfection. The pulse of this song is the rhythm section. Bass and drums intertwine from the start and a staccato guitar line characterised with delicious picking fills in the spaces. The whole effect is a relatively simple torch song that is so more than the sum of its parts and is one of my highlights of the album. A really good start.
Next up is "Mary Lou" a song that has a slight Country lilt. The bass line once again is a delight, the whole sound stage is laid out so well you don't miss a single beat of the music. Bass & keyboards player Mark Neary has done a fine job on mixing the album and this track shows it off. It also has a fine guitar break in the middle and in total makes it another one of my album highlights.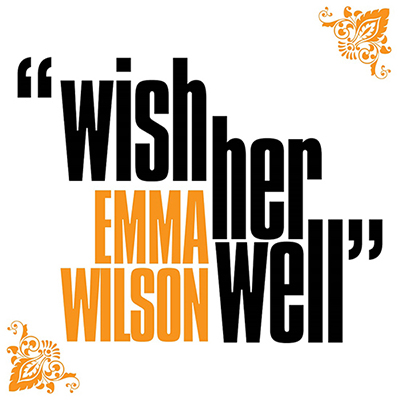 "A Little Love Bite" heads back towards the soulful with the vocal. Once again so solid drums and musical bass but it's the guitar that is the real tour de force, cutting crystal clear right throughout the track. All this adding up to what may well be my favourite song on the album. "Rack Em Up" heads towards a Bluesy Motown direction. It's far more than a drinking song but Emma's vocal is intoxicating. A heady mix of soul and passion delivered with consummate ease. This is followed by "Blossom Like Snow" which is a soulful song of lost love that really does tug at your heart strings. The vocal, seemingly effortlessly delivered, is drenched in emotion and is ridiculously smooth and accomplished.
"She Isn't You" goes back into the Motown direction emphasised by Emma using the upper register of her so fine voice to make the song literally soar. This is contrasted by the straight Blues of "Not Paying" picking up the pace and being more direct and combative. Sharper edged guitar and thudding bass and drums only softened by Alessandro Brunetta's Harmonica playing which is a treat in itself. "Nuthin I won't Do" continues in the same fashion. Opening with a great bass line that dances in and out of the song and is the tracks so solid foundation. Once again, a crystal sharp central guitar break that goes on just long enough to keep it interesting. The whole effect of the song is slightly discordant but still fully musical a neat trick if you can do it and, in this case, it's done so well.
"Back On The Road" with its Country styling is an ode to touring but don't get me wrong it's not a simple cliché of a song. Like the rest of the album, it's carried off with a style and panache that makes you yearn to see it performed live in a packed small Blues venue. The album ends with "Then I'm Gone". Take it from me this is a Classic ending and no anti-climax. The vocal is Smokey and intense Blues turning up the pathos of emotion and really tugs at the heart strings almost channelling a young Tina Turner in her most melodic moments. Again, another delicious contrast with the bass and lead guitar, in fact the guitar playing on this track may be just the best on the album. Needless to say, it is another of my highlights on the album.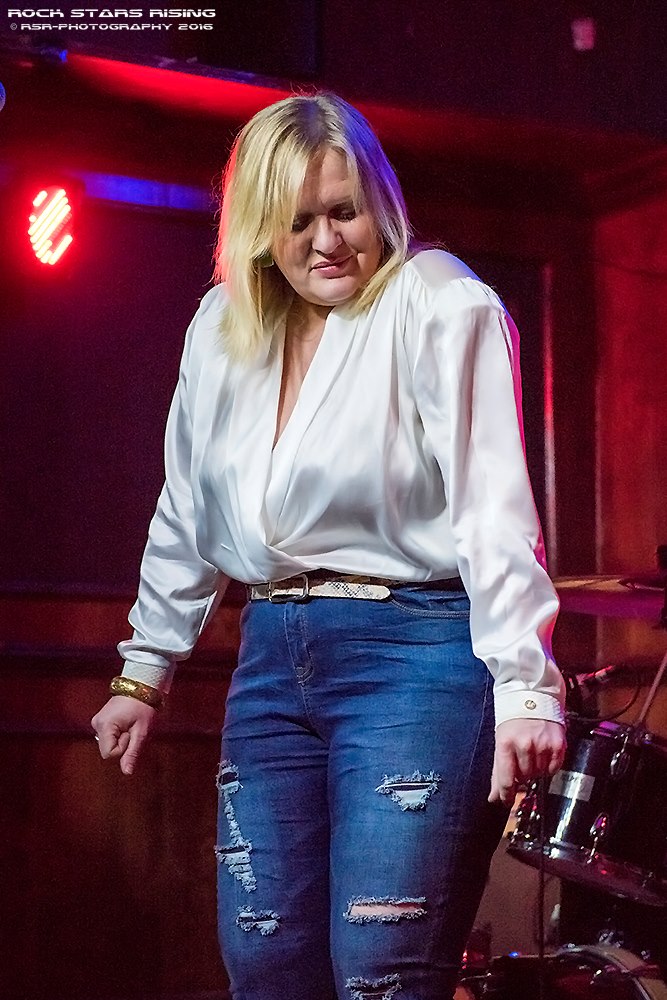 I do have to say British Blues seems to be in a golden age for female vocalist when you think of the likes of Elles Bailey, Caz Hawkins, Jo Harman and Joanne Shaw Taylor to name but a few. Now you surely MUST add the name of Emma Wilson to that prestigious list. Add this vocal excellence to a band that is so tight it rivals the legendary "Ducks Arse" (no slight intended) and a mix and production that hides nothing in its clarity, lets the whole band shine and is still not over fussy. My advice is not only to buy this album as soon as it's released but to also sort out a trip to see the band play it live as soon as possible.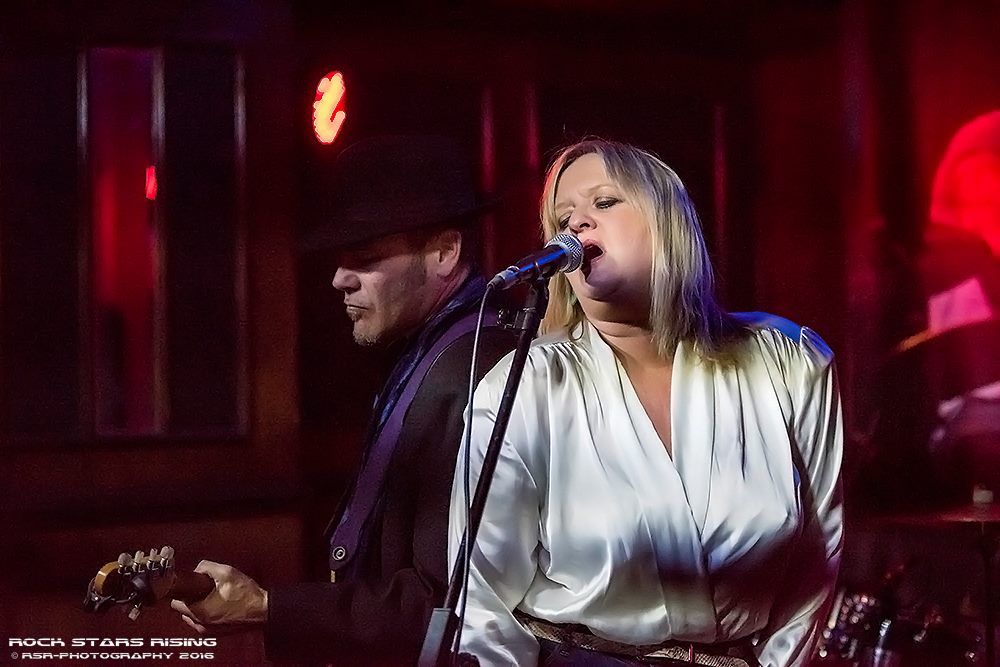 Rating: 9/10
Physical copies will be available from: All popular digital sites, Select-O-Hits (https://selectohits.com) and Proper Music Distribution (https://www.propermusicgroup.com)
Website: http://www.emmawilson.net/
Facebook: https://www.facebook.com/emmawilsonband
ALbum Release date: 13th May 2022
Highlight tracks: "Wish Her Well", "Mary Lou", "A Little Love Bite", "Then I'm Gone"
Words by Rob Birtley