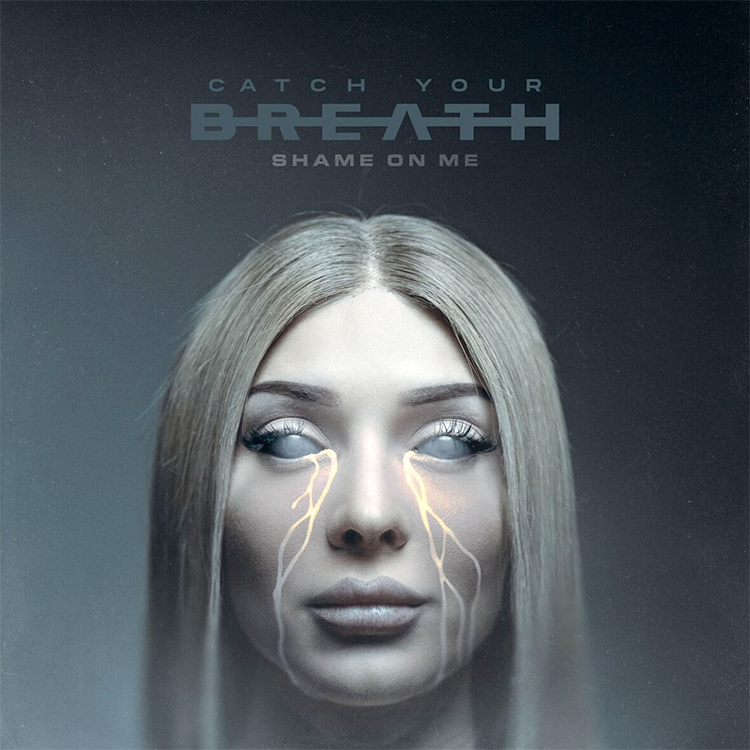 'SHAME ON ME' due 20th OCTOBER via THRILLER RECORDS.
Four-piece hard rock band CATCH YOUR BREATH have shared their reflective new track 'Mirror (Ft. Ekoh)', taken from their long-awaited debut album Shame On Me, due 20th October via Thriller Records. Fans will find previously released singles, 'Y.S.K.W', 'No Evil', 'Savages' and '21 Gun Salute' on the album and it will also include the critically acclaimed 'Dial Tone' and their fan-favourite title track.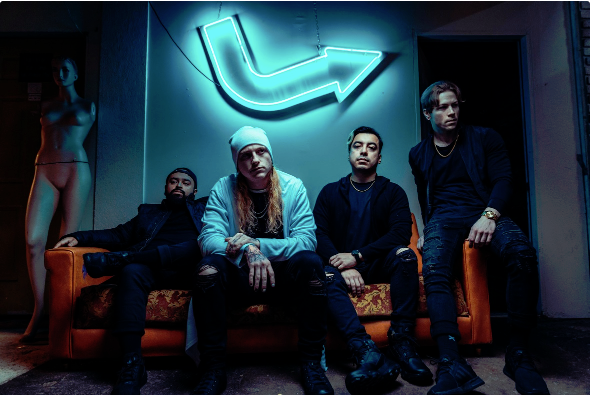 Stream 'Mirror (Ft. Ekoh)' here.
Pre-order Shame On Me here.

On the new single, lead vocalist Josh Mowery comments:
"'Mirror' is a song about times in your life, you think you have everything figured for yourself, and then with one fell swoop something goes wrong and you realise you've been lying to yourself the entire time, always hoping for the positive outcome you wished so badly to obtain, just to end up hating yourself because deep down you knew it wasn't ever really going to happen in the first place."

"Mirror' is adventurous, highlighting addictive hooks whilst connecting clean vocals alongside rap stylings, making for a striking pair. The band create an expressive atmosphere keeping their versatility intact with each new song they put out, drawing fans and new listeners in.
On their debut album, Mowery continues:
"Shame On Me is an accumulation of songs written about my past. My journey to my early adulthood. Every song is attached to a significant point in my life, or someone in my life at one point or another. Hopefully these songs reach people, and help them heal, much like music did for me growing up." 
The band is coming off the heels of their successful release of single 'Dial Tone'. The track illuminates an addictive sound as it's dosed in distinctive guitar tones and strong vocals. It has hit over 7 million streams on Pandora and over 30 million on Spotify while charting on iTunes and Billboard.
CATCH YOUR BREATH has had a year of accomplishments being played on over 35 rock radio stations and coming in at #31 on Billboard as single 'Shame On Me' hits #13 on Octane. CATCH YOUR BREATH continue working on tracks with Curt Martin, (DED, Attila), and continue to develop an ever growing fanbase with their devoted local scene out of Austin, Texas. With this consistent support they were able to take their infectious live show on the road in support of Attila on The Rage Tour.
With a spike in popularity on TikTok, CATCH YOUR BREATH continue to dominate the music scene, landing 'Dial Tone' spots on BBC Radio 1's Future Alternative and Kerrang!'s K Nights playlist. 
About CATCH YOUR BREATH
A fresh, burgeoning alt-rock band based out of Austin, Texas. Comprised of vocalist Josh, guitarist Teddy, bassist Cianan, and drummer Onell, CATCH YOUR BREATH injects a unique mix of synth soundscaping elements, imaginative production, and refined songwriting for an intense amount of emotion. The secret ingredient of their music is their relatable core. Says Teddy of the sound, "We want to mix it up with a new gen of alt-rock and metal… there's almost never just our instruments playing by themselves". With their latest single 'Dial Tone' debuting on Sirius XM Octane radio, exponential Pandora growth, and coverage by Knotfest.com, audiences will instantly connect with the music no matter where they come from.
Tracklisting:
1. No Evil
2. Dying On The Inside
3. Dial Tone
4. Cycles
5. Deadly
6. Y.S.K.W
7. My Confessions
8. Savages
9. Mirror (Ft. Ekoh)
10. Don't Go
11. Cold Light
12. 21 Gun Salute
13. Shame On Me
Band Members:
 – Joshua Mowery (vocals)
 – Teddy Herrera (guitar)
 – Cianan Madigan (bass)
 – Onell Hernandez (drums)

Social Media Links:
Facebook || Instagram || Twitter || YouTube || TikTok || Spotify